< PREV PAGE
NEXT PAGE >
RAM 2500 Van V8-318 5.2L VIN T Magnum CNG SFI (1997)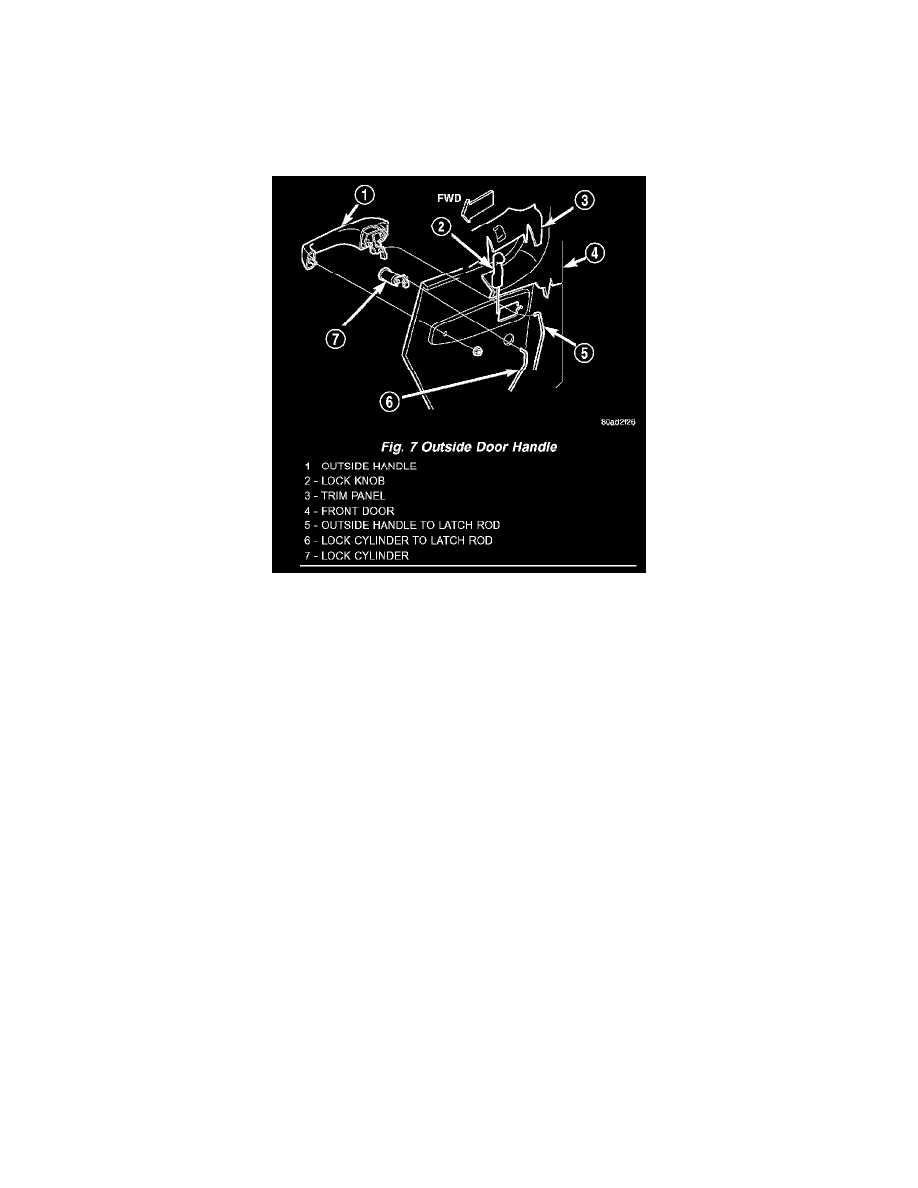 Front Door Exterior Handle: Service and Repair
EXTERIOR HANDLE
REMOVAL
1. Raise window glass to closed position.
2. Remove the waterdam. Refer to Front Door Panel.
Fig. 7
3. Remove nuts attaching outside handle to door (Fig. 7).
4. Disconnect handle latch rod from latch.
5. Separate handle from door.
INSTALLATION
1. Position handle on door.
2. Install nuts attaching door handle to door.
3. Connect handle latch rod to latch.
4. Install the waterdam.
< PREV PAGE
NEXT PAGE >