< PREV PAGE
NEXT PAGE >
RAM 2500 Van V8-318 5.2L VIN T Magnum CNG SFI (1997)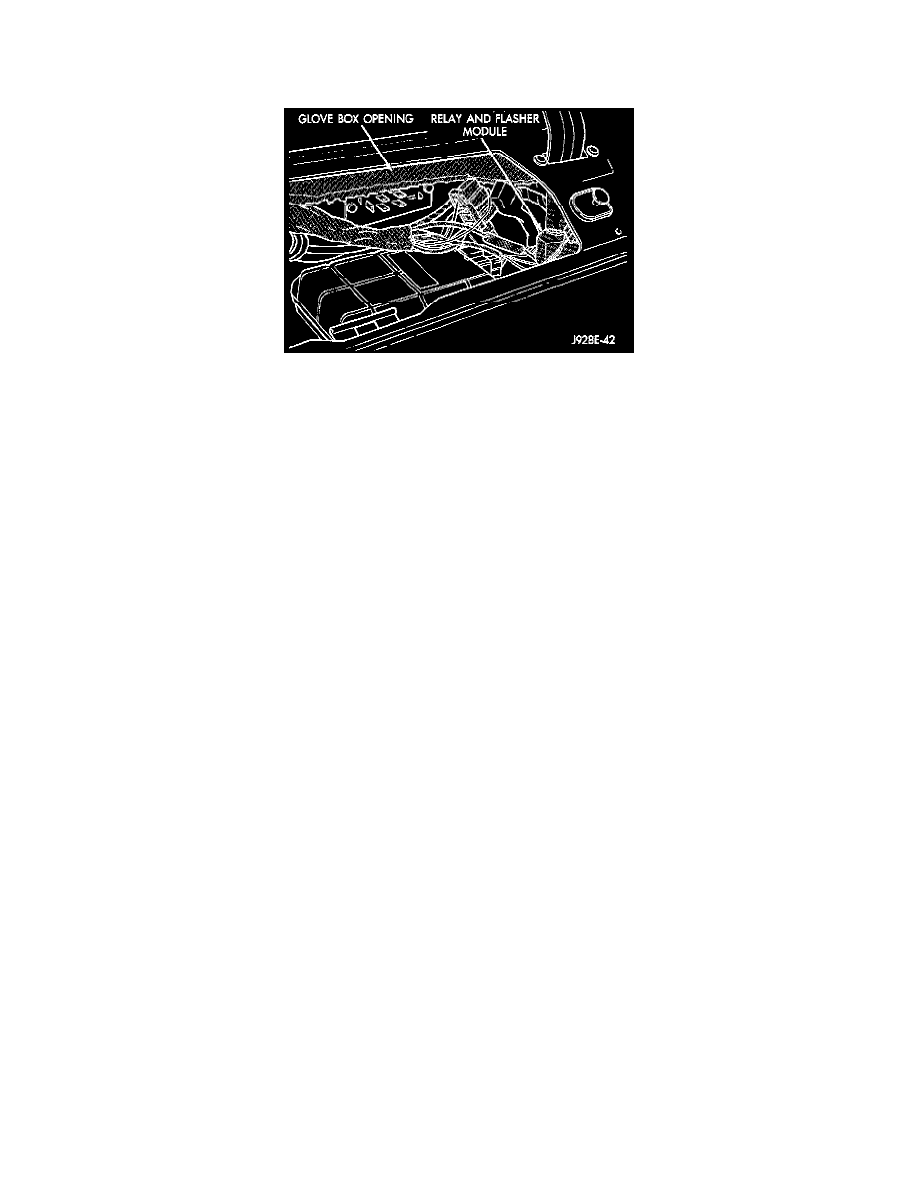 Relay Box: Service and Repair
REMOVAL
1. Remove the glove box bin as described.
Relay And Flasher Module
2. The relay and flasher module is located to the right of the glove box opening. It is snap-fit onto a single blade-type mounting bracket secured to the
right cowl side inner panel. Lift the module upwards to unsnap it from the bracket.
3. Reverse the removal procedures to install.
< PREV PAGE
NEXT PAGE >