< PREV PAGE
NEXT PAGE >
RAM 2500 Van V8-318 5.2L VIN T Magnum CNG SFI (1997)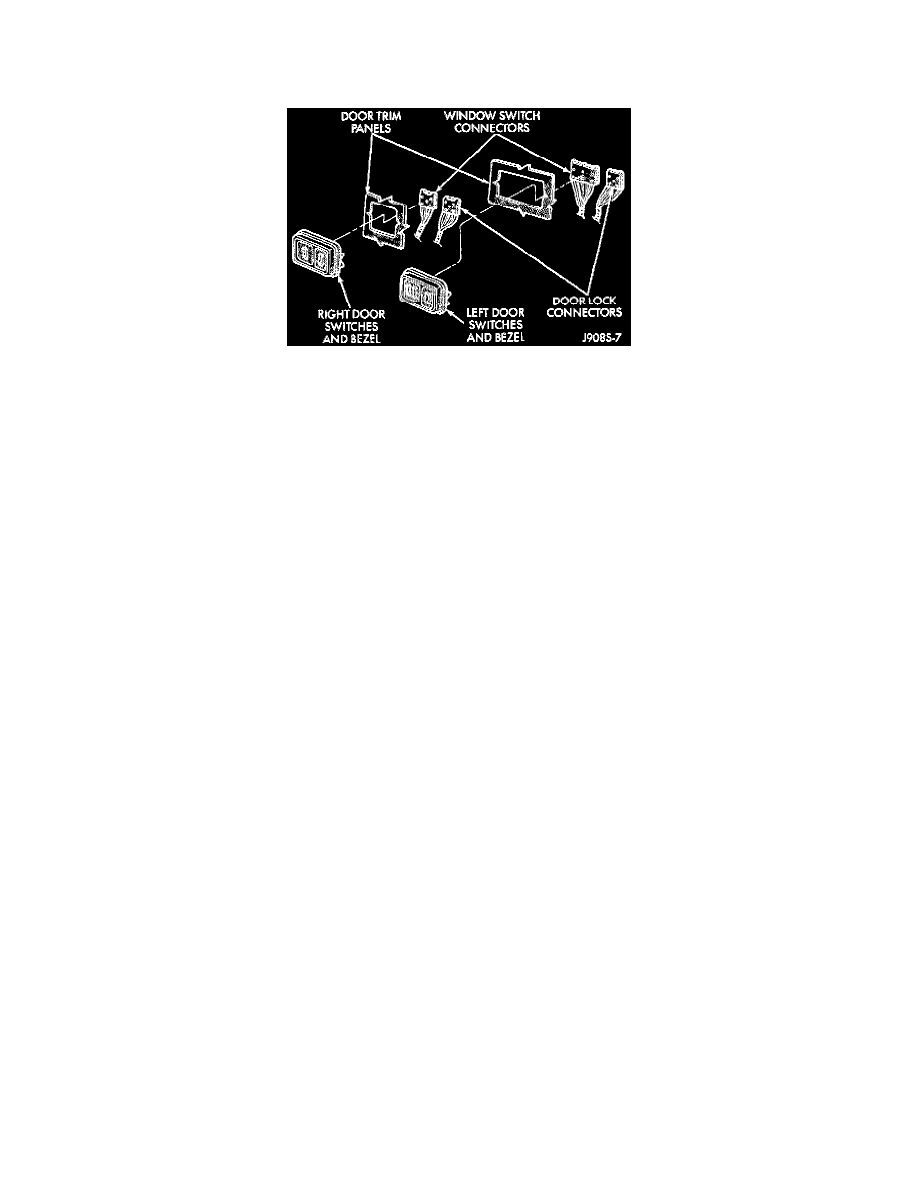 Power Window Switch: Service and Repair
REMOVAL
1. Disconnect and isolate the battery negative cable.
Power Window Switch Remove/Install
2. Remove the power switch bezel from the door trim panel by inserting a standard blade screwdriver into the notch on the forward end of the bezel.
Push the screwdriver in to depress the locking tab. Pull the switch bezel out and forward to remove it from the door trim panel.
3. Gently pry the locking tabs of the wire harness connectors away from the switch and carefully unplug the switch.
4. Reverse the removal procedures to install.
< PREV PAGE
NEXT PAGE >