NEXT PAGE >
RAM 2500 Van V8-5.2L VIN Y (1998)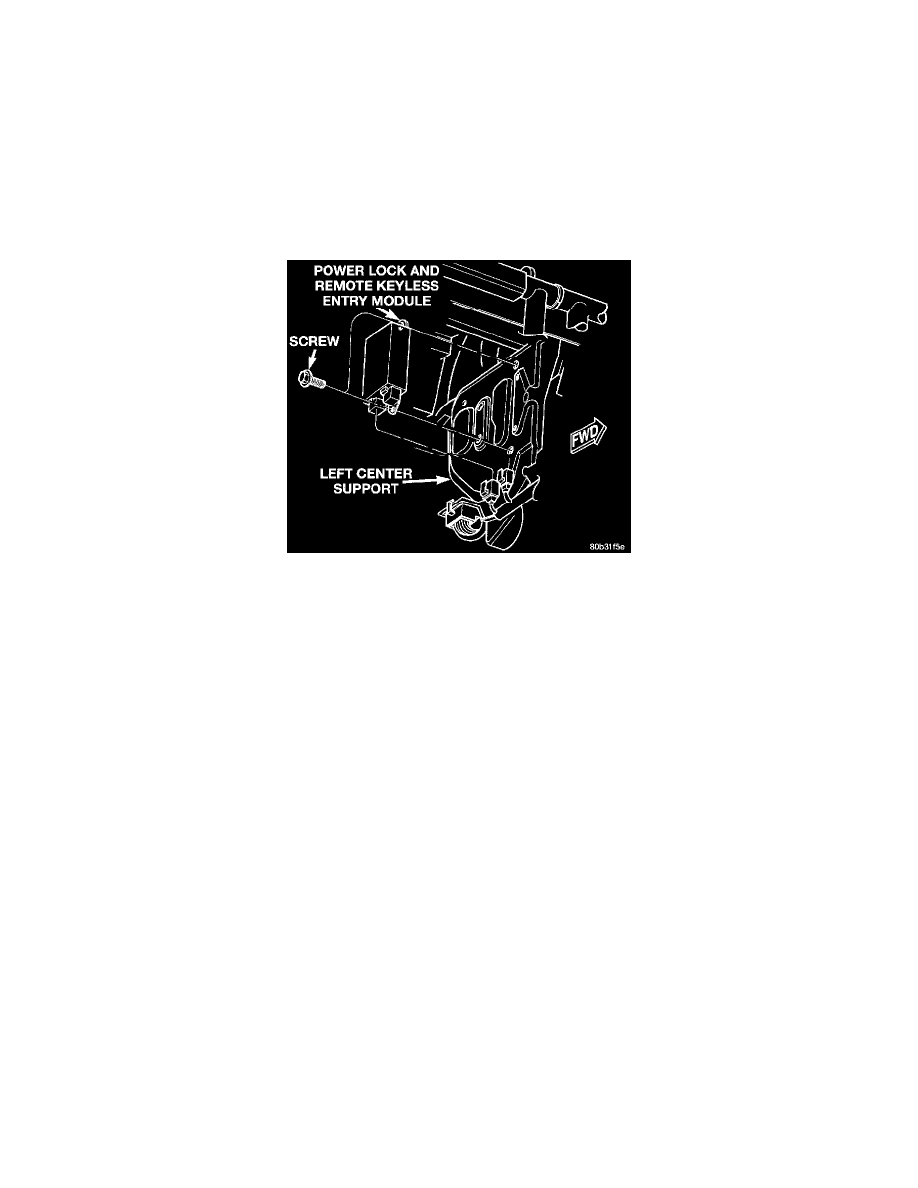 Keyless Entry Module: Service and Repair
A power lock and Remote Keyless Entry (RKE) module is only used on high-line versions of this vehicle that are not equipped with the optional Vehicle
Theft Security System (VTSS). Models equipped with the optional VTSS have the power lock and RKE functions controlled by the Central Timer
Module (CTM). See Power Lock System and Remote Keyless Entry System in the General Information for more information.
WARNING:  ON VEHICLES EQUIPPED WITH AIRBAGS, REFER TO AIRBAGS BEFORE ATTEMPTING ANY STEERING WHEEL,
STEERING COLUMN, OR INSTRUMENT PANEL COMPONENT DIAGNOSIS OR SERVICE. FAILURE TO TAKE THE PROPER
PRECAUTIONS COULD RESULT IN ACCIDENTAL AIRBAG DEPLOYMENT AND POSSIBLE PERSONAL INJURY.
REMOVAL
1. Disconnect and isolate the battery negative cable.
2. Remove the engine cover from the passenger compartment.
Power Lock And Remote Keyless Entry Module Remove/Install
3. Remove the two screws that secure the power lock and RKE module to the inboard side of the left center instrument panel support.
4. Pull the power lock and RKE module away from its mounting location far enough to access and unplug the two wire harness connectors.
5. Remove the power lock and RKE module from the instrument panel.
6. Reverse the removal procedures to install. Tighten the mounting screws to 3.3 N.m (30 in. lbs.).
NEXT PAGE >