< PREV PAGE
NEXT PAGE >
RAM 3500 Truck 2WD L6-6.7L DSL Turbo (2010)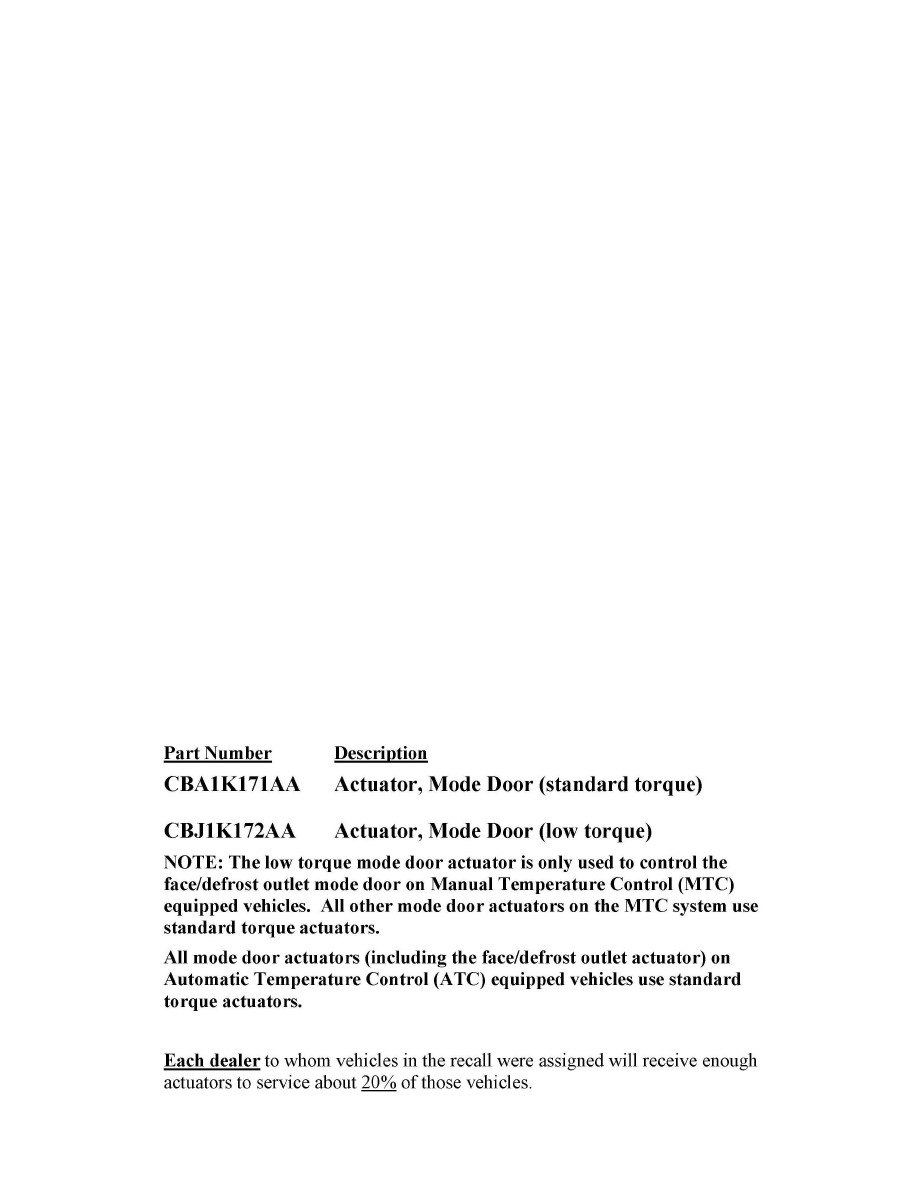 Technical Service Bulletin # K17
Date: 100917
Campaign - AC Control Programming/Air Door Actuators
September 2010
Dealer Service Instructions for:
Customer Satisfaction Notification K17
Reprogram HVAC Control Head and Inspect/Replace
Actuators
Models
2009-2010
(DS)
Ram Truck (1500 series)
2010
(DJ)
Ram Truck (2500 series)
2010
(D2)
Ram Truck (3500 series)
NOTE: 
This recall applies only to the above vehicles built through May 22, 2010 (MDH 052220).
IMPORTANT: 
Some of the involved vehicles may be in dealer vehicle inventory. Dealers should complete this repair on these vehicles before retail delivery.
Dealers should also perform this repair on vehicles in for service. Involved vehicles can be determined by using the VIP inquiry process.
Subject
The HVAC mode door actuator gears on about 225,000 of the above vehicles may break and result in the inability to fully control the HVAC functions
Repair
All involved vehicles must have updated HVAC control head software installed and the mode door actuators must be tested and replaced as required.
NOTE: 
Some vehicles equipped with Manual Temperature Control (MTC) will require a control head bootloader flash before performing the control head
software update. See the service procedure for complete details.
Alternate Transportation
Dealers should attempt to minimize customer inconvenience by placing the owner in a loaner vehicle if inspection determines that instrument panel
removal is required and the vehicle must be held overnight.
Parts Information
< PREV PAGE
NEXT PAGE >