NEXT PAGE >
RAM 3500 Truck 2WD L6-6.7L DSL Turbo (2010)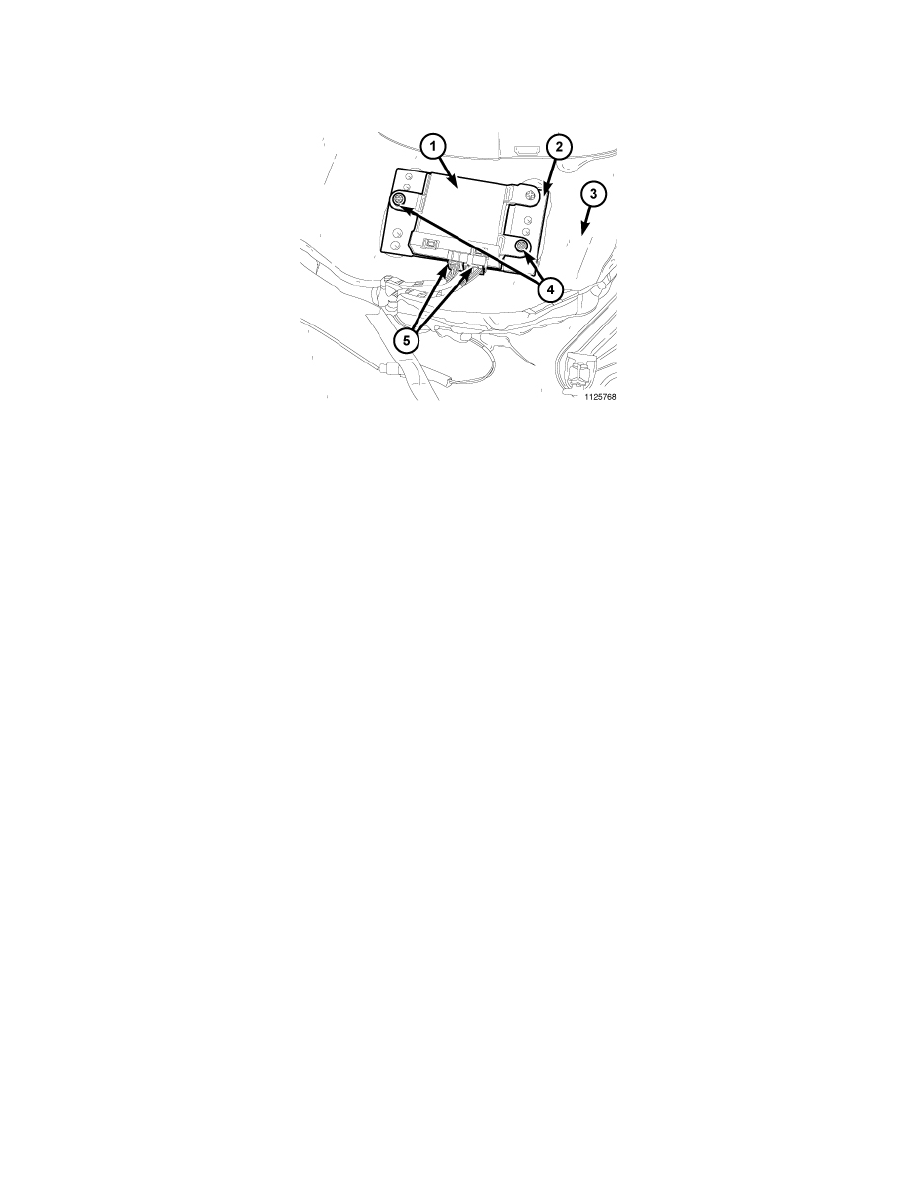 Parking Assist Control Module: Description and Operation
Park Assist Module - Description
DESCRIPTION
The Park Assist Module (1) is secured to a mounting bracket (2) that is bonded to the upper side of the vehicles headliner (3) above the right sun visor
and secured by two fasteners (4). Concealed within the molded plastic park assist module housing is a microprocessor and the other electronic circuitry
of the module. The module housing is sealed to enclose and protect the internal electronic circuitry. The module software is flash programmable.
Two connector receptacles (5) containing terminal pins are integral to the forward-facing side of the housing. The module is connected to the vehicle
electrical system through two dedicated take outs and connectors of the body wire harness.
The park assist module cannot be adjusted or repaired and, if damaged or inoperative, it must be replaced.
NEXT PAGE >