< PREV PAGE
NEXT PAGE >
RAM 3500 HD Truck 4WD L6-6.7L DSL Turbo VIN A (2007)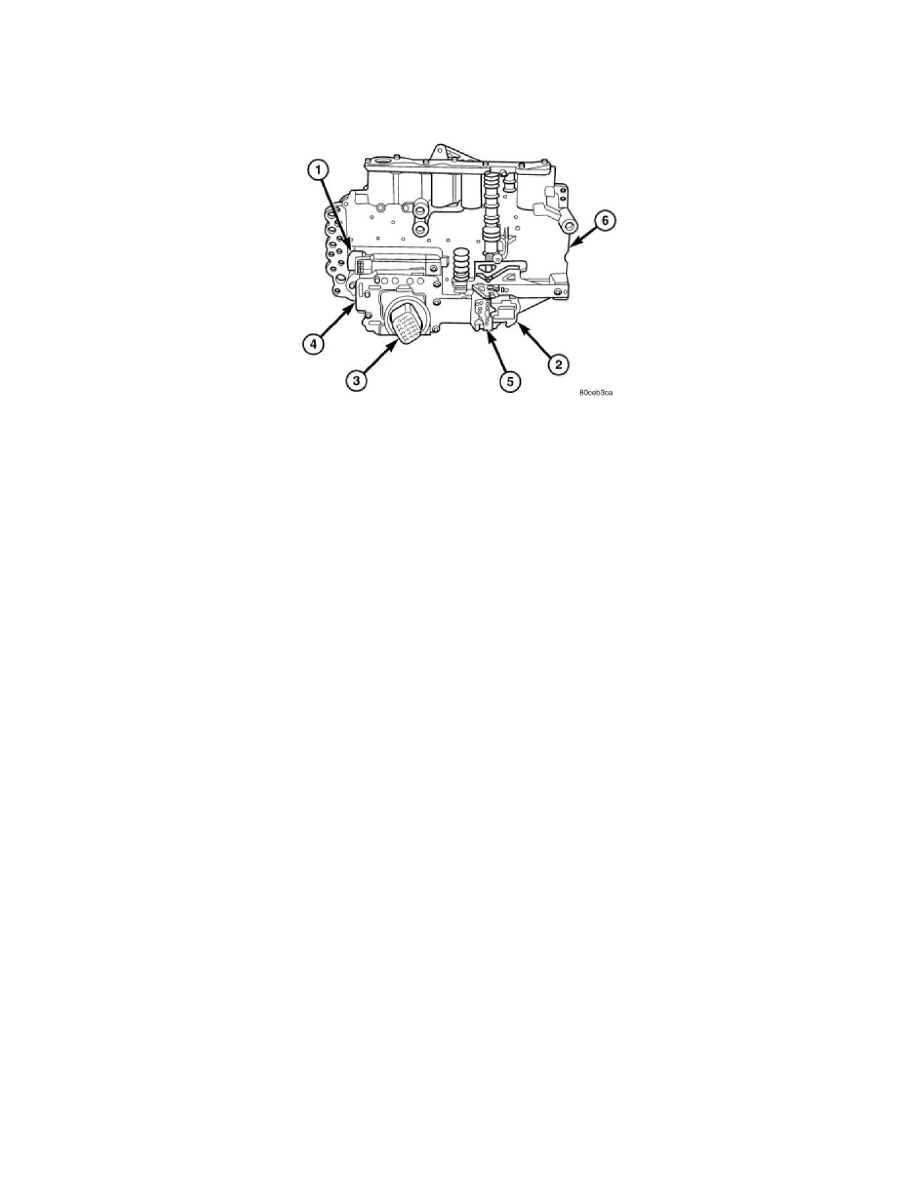 Overdrive Solenoid: Description and Operation
Description
DESCRIPTION
SOLENOID AND PRESSURE SWITCH ASSEMBLY
The transmission solenoid/TRS assembly is internal to the transmission and mounted on the valve body assembly. The assembly consists of six solenoids
that control hydraulic pressure to the six friction elements (transmission clutches), and the torque converter clutch. The pressure control solenoid is
located on the side of the solenoid/TRS assembly. The solenoid/TRS assembly also contains the Transmission Range Sensor (TRS) and five pressure
switches that feed information to the TCM.
< PREV PAGE
NEXT PAGE >