< PREV PAGE
NEXT PAGE >
Stealth V6-2972cc 3.0L SOHC (1995)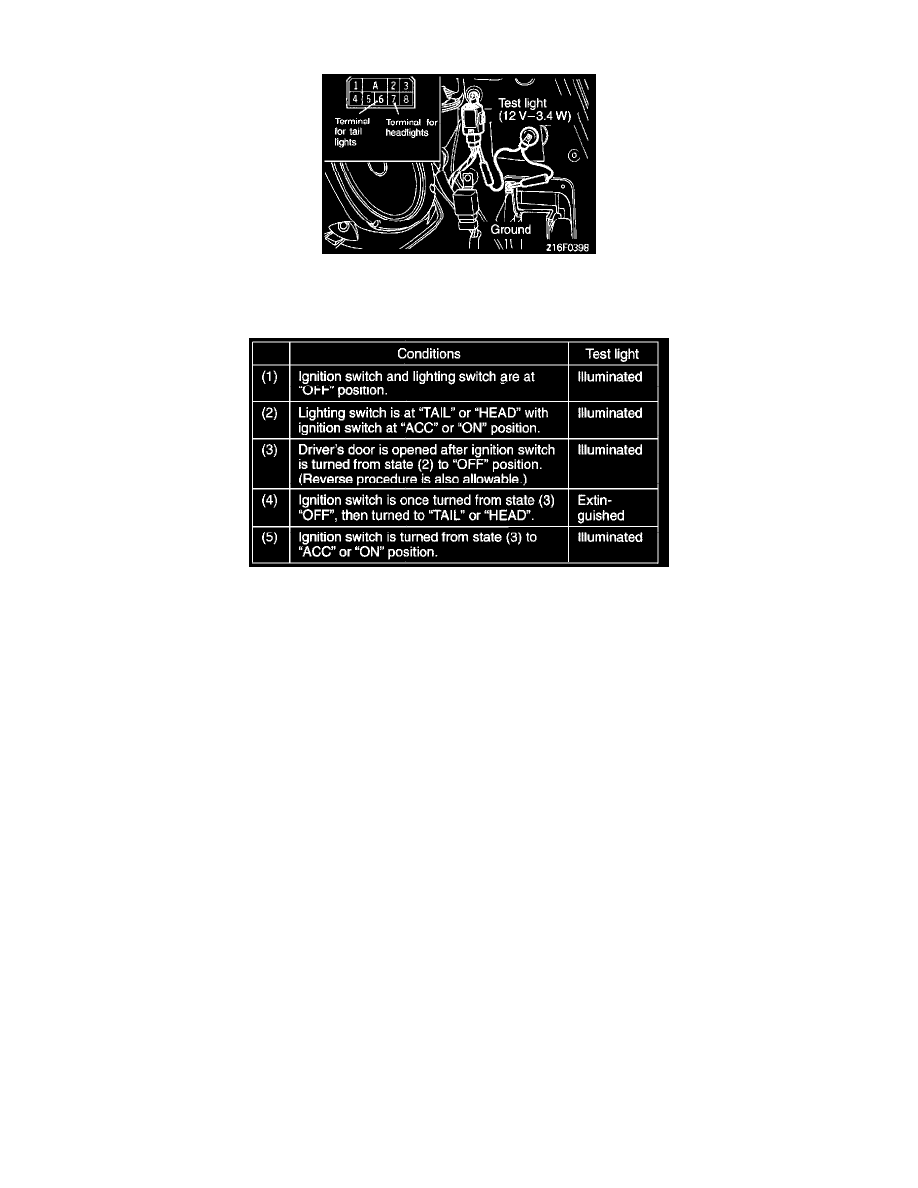 Accessory Delay Module: Testing and Inspection
Light Automatic Shut-OFF Unit
1. Remove the quarter trim.
Light Automatic Shut-OFF Unit Operation Condition
2. Keeping the connector connected to the light automatic shut-OFF unit, connect the test light (12 V - 3.4 W) from the harness side to terminal No. 6
(for tail lights) or No. 7 (for headlights). Under the following conditions, check the operation of the test light.
< PREV PAGE
NEXT PAGE >