< PREV PAGE
NEXT PAGE >
Stealth R/T Turbo V6-2972cc 3.0L DOHC Turbo (1996)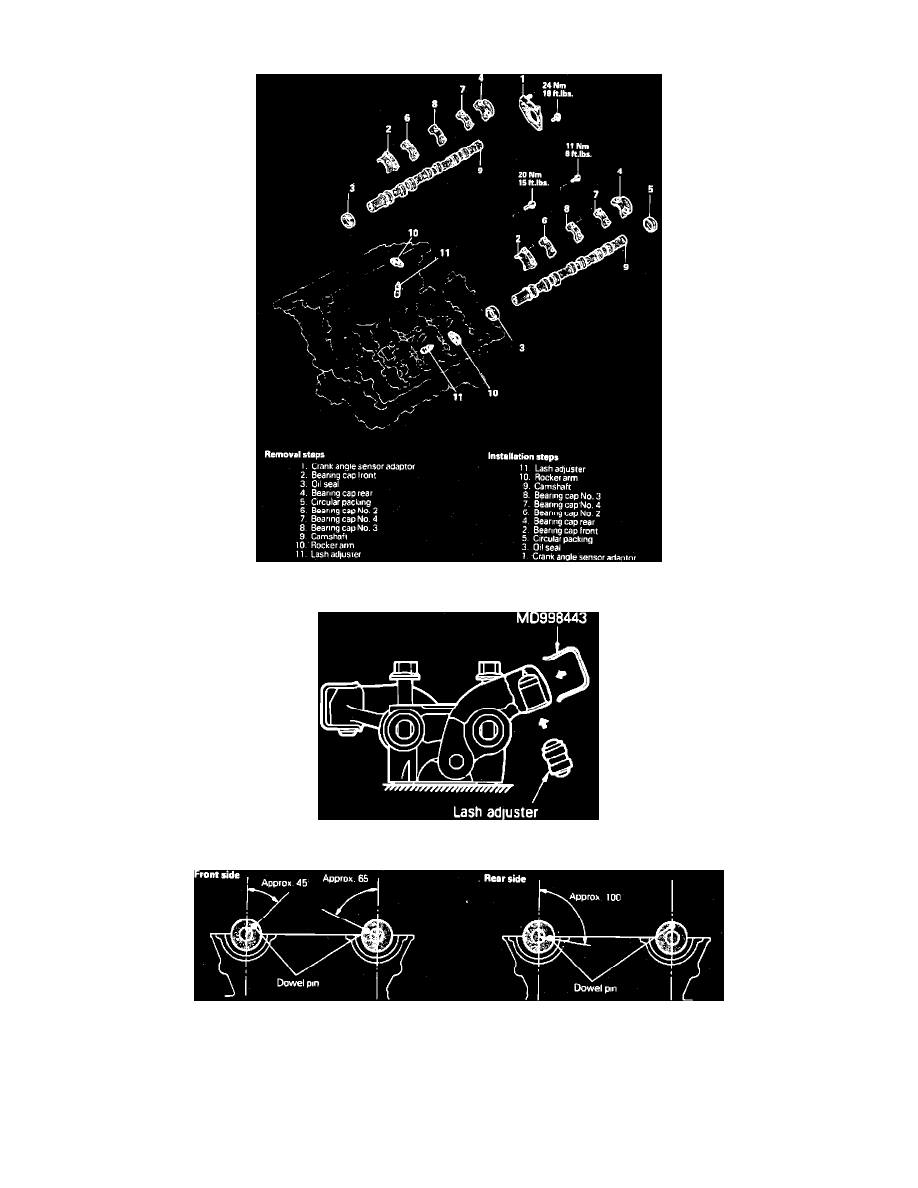 Camshaft: Service and Repair
Fig. 59  Camshaft Replacement. DOHC
Fig. 57  Installing Lash Adjuster
Fig. 60  Camshafts Installation. DOHC
1. Remove camshaft in sequence shown in Fig. 59.
2. Install camshaft in reverse sequence shown in Fig. 59, noting the following:
a. Immerse lash adjuster in clean diesel fuel.
b. Using a small wire, move plunger up and down several times while pushing down lightly on check ball in order to bleed out air.
c. Install lash adjuster into rocker arms, using care not to spill out diesel fuel, then retain lash adjuster with lash adjuster retainer tool No.
< PREV PAGE
NEXT PAGE >