< PREV PAGE
NEXT PAGE >
Stratus V6-2.5L VIN H (1997)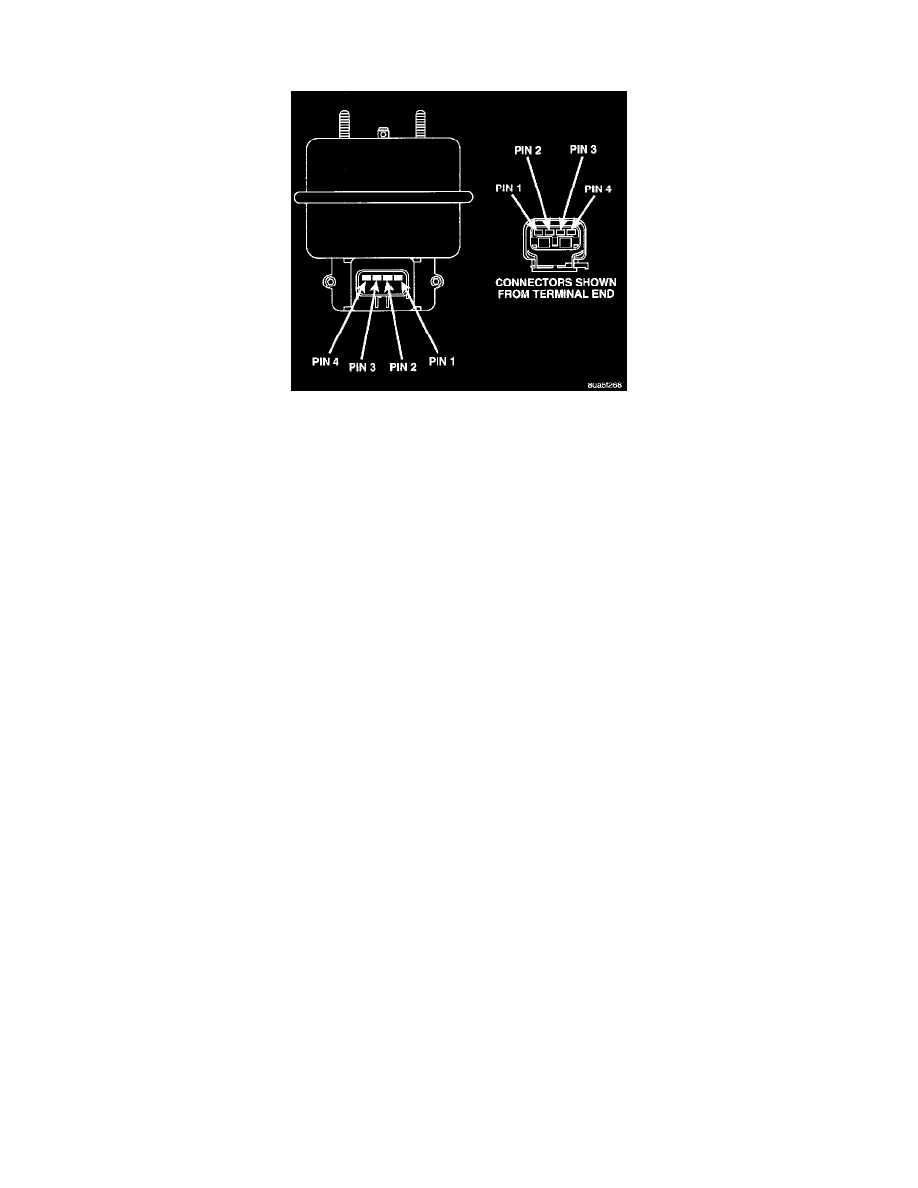 Cruise Control Servo: Testing and Inspection
1. Turn ignition switch to the ON position without starting engine. Activate speed control ON switch.
Fig. 4 Servo Harness Connector
2. Disconnect the four-way electrical connector and the vacuum harness at the servo.
3. Connect a jumper wire from Pin 3 of the servo to Pin 3 of the wire connector.
4. Ground Pins 2 and 4 in the servo. Do not connect pin 1.
5. Connect a hand held vacuum pump to the vacuum nipple and apply 10 - 15 inches of vacuum.
6. If servo pulls cables, replace servo.
7. Ground Pin 1 on servo.
8. Check that the throttle cable pulls in and holds as long as the vacuum pump is connected. After one minute, check if cable is still holding. If cable
does not hold replace the servo.
9. Disconnect jumper from pin 3. Cable should return to rest position. If not, replace servo.
10. Connect 4 way electrical connector and vacuum harness to servo.
< PREV PAGE
NEXT PAGE >