< PREV PAGE
NEXT PAGE >
Stratus V6-2.5L VIN H (1997)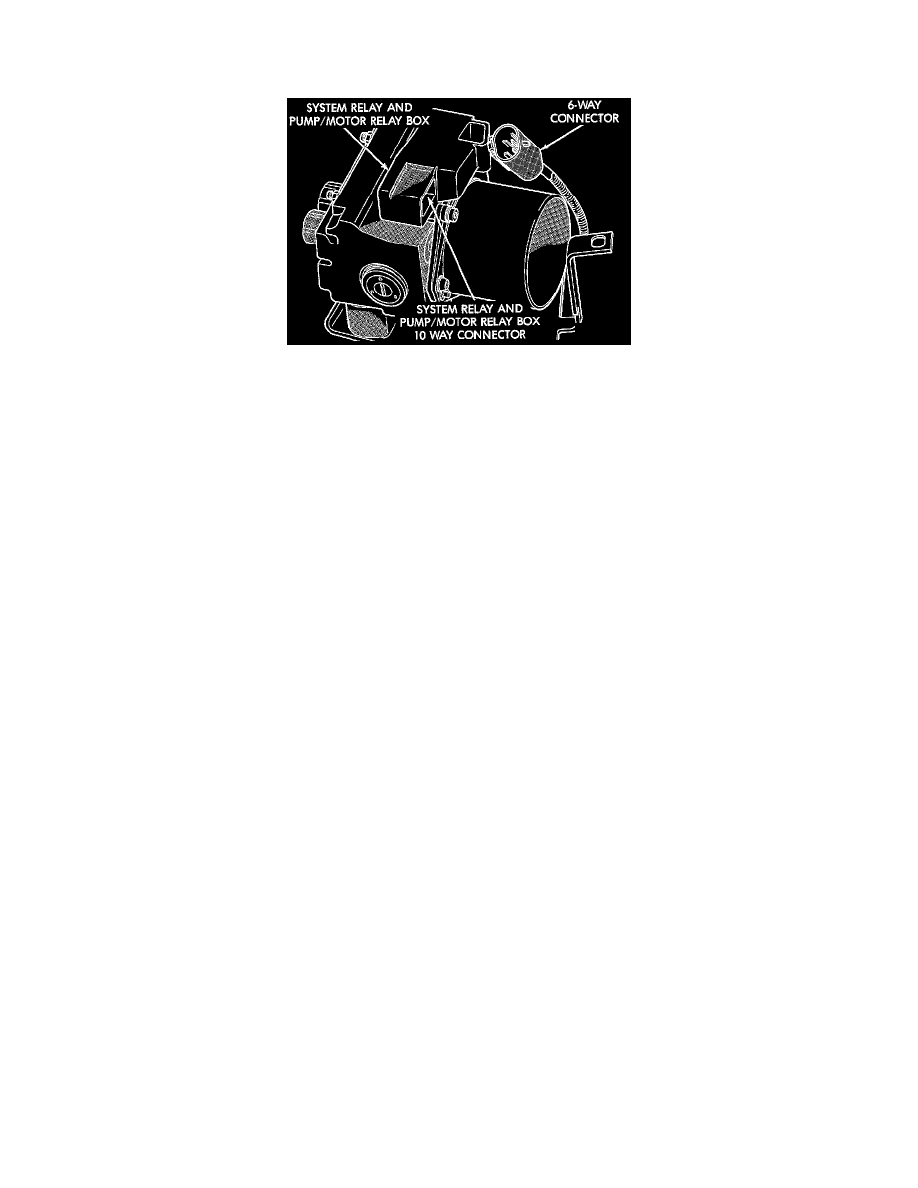 Brake Fluid Pump Relay: Description and Operation
Description
System Relay And Pump Motor Relay Box
PURPOSE
Pump/Motor power is supplied by the Pump/Motor Relay. The pump motor relay is also part of the relay box mounted to the Hydraulic Control
Unit (HCU). If pump/motor relay replacement is required, it is also only serviced by the replacement of the relay box assembly.
FUNCTION
Voltage for the 12 volt side of the relay coil is provided by the System Relay. The ground path through the relay coil is completed by the 
Controller Antilock Brake (CAB) during Antilock Brake System (ABS) braking. The relay contacts are closed when the relay is energized. This
provides 12 volts to the pump/motor as needed during ABS braking.
< PREV PAGE
NEXT PAGE >