< PREV PAGE
NEXT PAGE >
Stratus V6-2.5L VIN H (1997)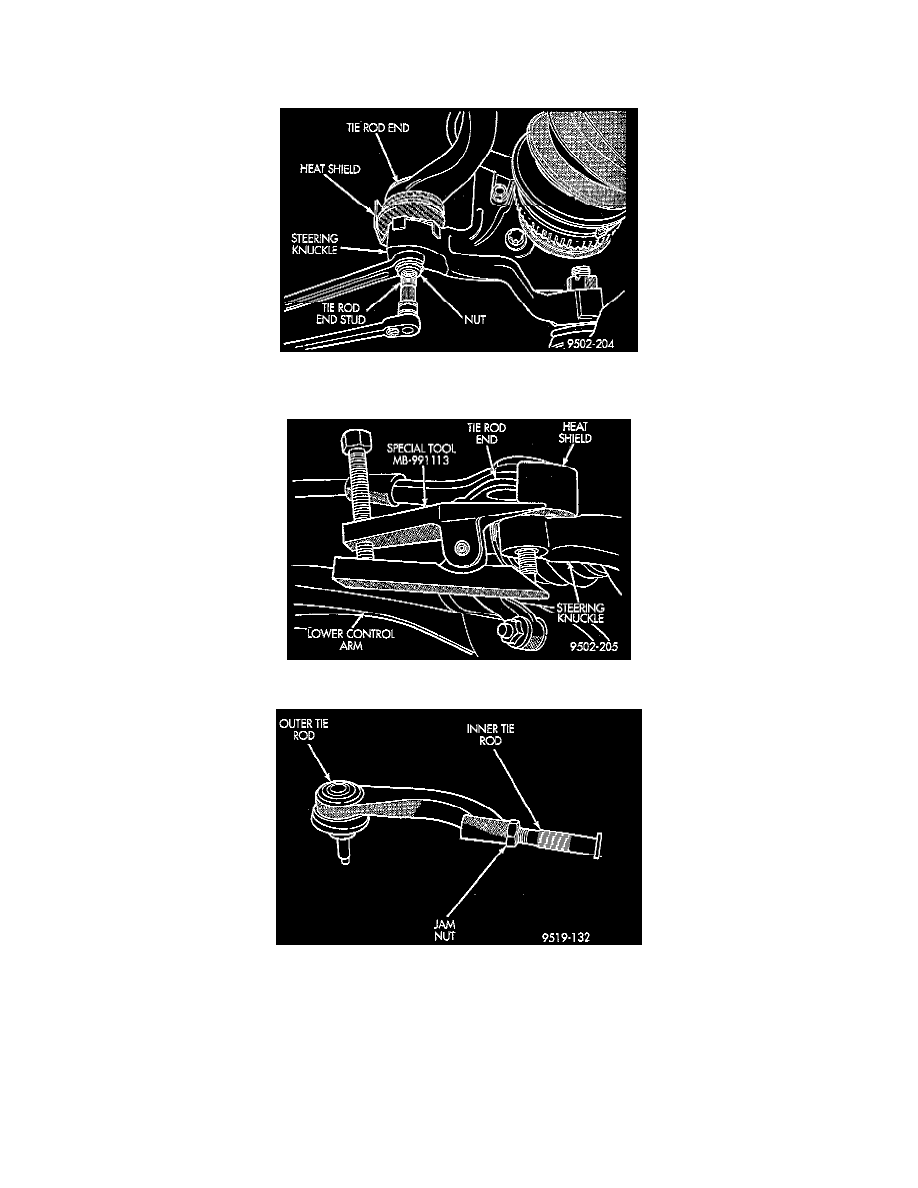 Tie Rod Boot: Service and Repair
REMOVE 
1. Remove front wheel and tire assembly from the vehicle.
2. Remove nuts attaching both outer tie rod ends to the steering knuckles. Nuts are to be removed from tie rod ends using the following procedure,
hold tie rod end stud with an 11/32 socket, while loosening and removing nut with wrench.
3. Remove-both tie rod ends from the steering knuckles, using Remover, Special Tool MB-991113, or equivalent.
4. Loosen the inner to outer tie rod jam nut. Remove the outer tie rod from inner tie rod.
5. Remove jam nut from inner tie rod.
< PREV PAGE
NEXT PAGE >