< PREV PAGE
NEXT PAGE >
Stratus Coupe V6-3.0L VIN H (2001)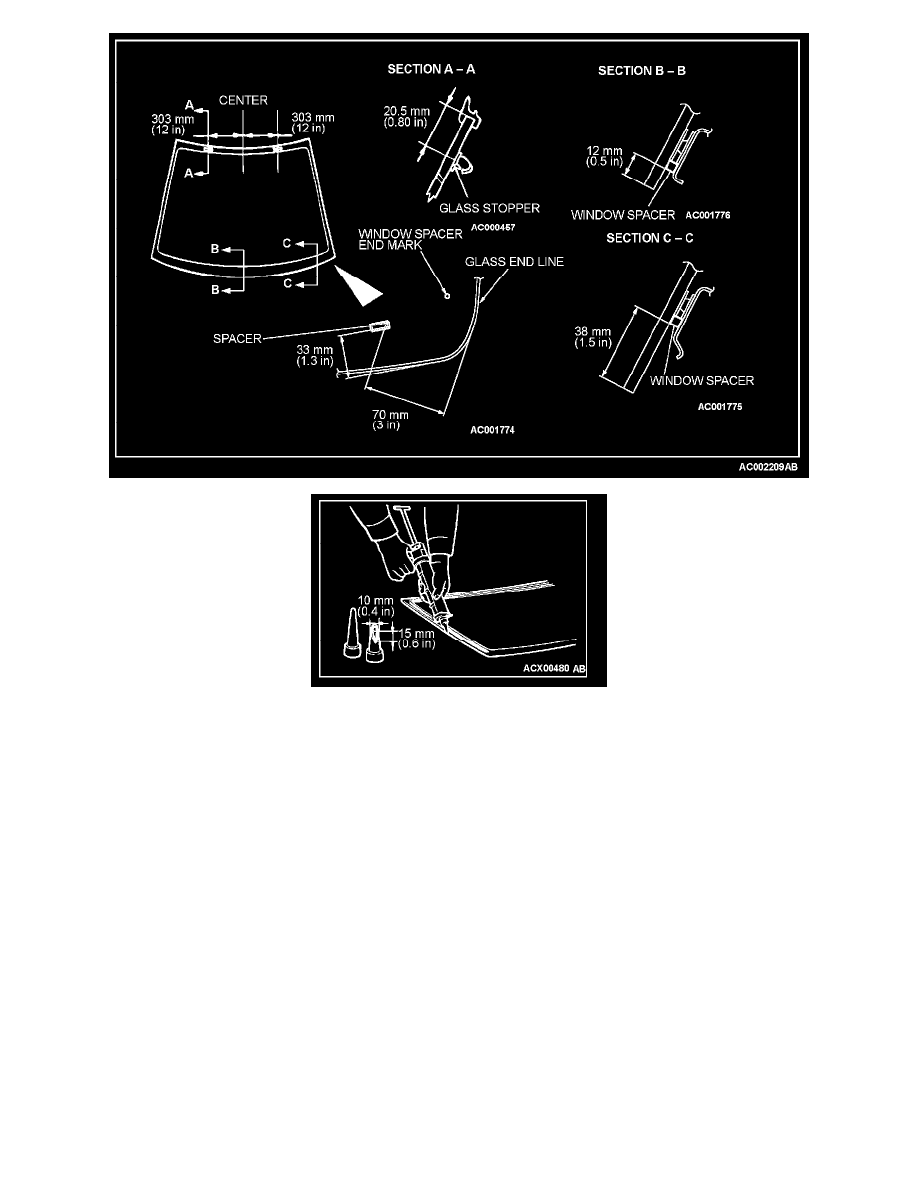 8. Fill a sealant gun with adhesive. Then apply the adhesive evenly around the windshield within 30 minutes after applying the primer.
Note:  Cut the tip of the sealant gun nozzle into a V shape to simplify adhesive application.
9. Align the mating marks on the windshield and the body, and lightly press the windshield evenly so that it adheres completely.
10. Use a spatula or similar tool to remove any excessive adhesive. Clean the surface with 3M AAD Part number 8906 or equivalent. Avoid moving
the vehicle until the adhesive sets.
Caution:
-
Do not move the vehicle unless absolutely necessary.
-
When testing for water leakage, do not pinch the end of the hose to spray water.
11. Wait 30 minutes or more, and then test for water leakage.
< PREV PAGE
NEXT PAGE >