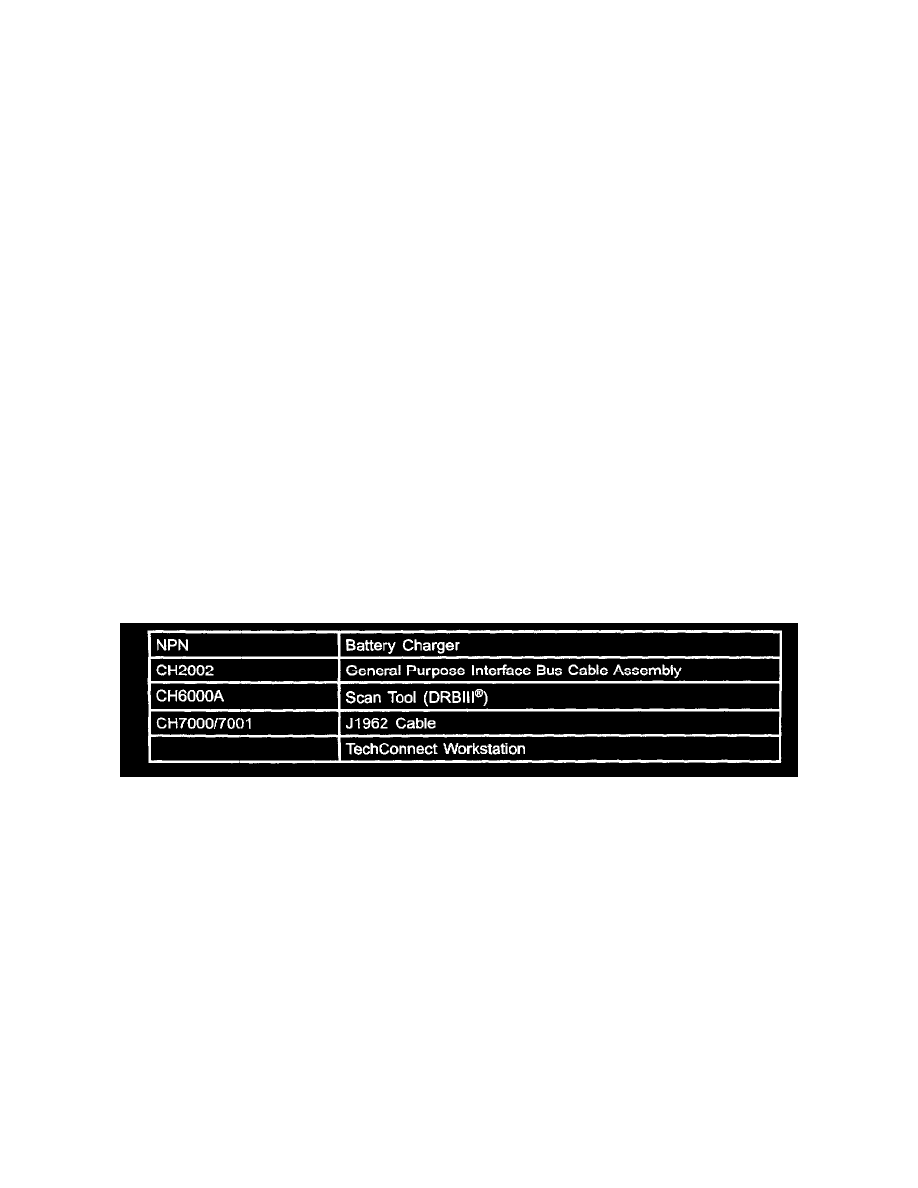 Body Control Module: Customer Interest
A/C - Windows Fog While in 'Floor Mode'
NUMBER: 24-001-03
GROUP: Heating & A/C
DATE: Mar. 28, 2003
THIS BULLETIN IS BEING PROVIDED IN ADVANCE. THE MDS2 MUST BE OPERATING WITH CIS/ISIS CD2130 OR HIGHER
AVAILABLE APRIL 14, 2003.
SUBJECT:
Windows May Begin To Fog When The HVAC Is In Floor Mode
OVERVIEW:
This bulletin involves flash reprogramming the Body Control Module (BCM) to increase the amount of air coming out of the defroster ducts when
operating HVAC in the Floor Mode.
MODELS:
2001 - 2004
(JR)
Sebring Convertible/Sebring Sedan/Stratus Sedan
SYMPTOM/CONDITION:
The vehicle operator may experience window fogging in certain climate conditions when operating the HVAC system in the Floor Mode.
DIAGNOSIS:
If the vehicle operator describes the above Symptom, verify the heater and defroster are functioning properly and that the vehicle operator is using the
Fresh Air Mode NOT the Recirculation Mode. Explain to the vehicle operator the condition can be corrected by operating the HVAC system in the Fresh
Air Mode with higher blower speed and temperature settings and selecting either the Floor/Defrost Mix Mode or Defrost Mode. Otherwise, the HVAC
system can be recalibrated to provide more air flow from the defroster ducts when the Floor Mode is selected. Perform the Repair Procedure if the
vehicle operator prefers to have the HVAC recalibrated.
EQUIPMENT REQUIRED:
REPAIR PROCEDURE:
NOTE:
WHENEVER A BCM IS REPLACED OR REPROGRAMMED, THE SOFTWARE IN THE CONTROLLER AND DRBIII(R) MUST BE
VERIFIED AS HAVING THE LATEST REVISION LEVEL.
1.
Connect a Battery Charger and set as close to 14 volts charge as possible.
2.
Flash reprogram the BCM using the TechCONNECT/MDS2, operating at CD 2130 or higher, and the DRBIII(R) operating at software release
level 55.7 or higher.
POLICY:
Reimbursable within the provisions of the warranty.