< PREV PAGE
NEXT PAGE >
W150 1/2 Ton Pickup 4WD V8-318 5.2L VIN T 2-BBL (1983)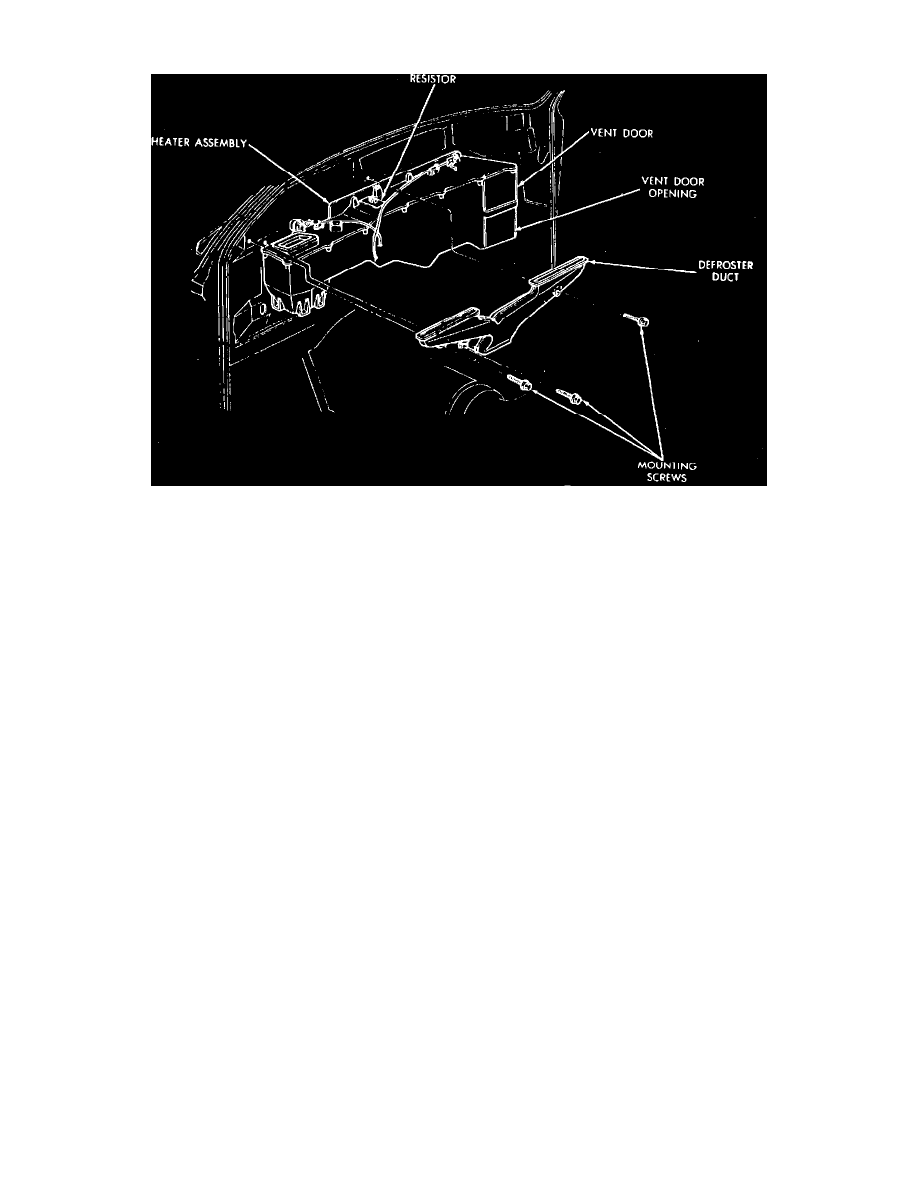 Heater Core: Service and Repair
Fig. 17 Heater assembly. Ramcharger, Trail Duster & Conventional Cabs less A/C. 1981-84 shown, 1985-87 similar
1981-87 Models
1. Disconnect battery ground cable.
2. Disconnect heater hoses on engine side and plug heater outlets.
3. Remove right side cowl trim if so equipped.
4. Remove glove box, then structural brace through glove box opening.
5. Remove right half of instrument panel lower reinforcement, making sure to disconnect ground strap.
6. Disconnect control cables, then blower motor wires on engine side.
7. Disconnect wires from resistor block.
8. Remove screw holding heater to cowl side sheet metal.
9. Remove 6 heater retaining nuts on firewall, then remove heater.
10. Remove mode door crank and 15 screws to remove cover from housing, then slide heater core out.
11. Reverse procedure to install.
< PREV PAGE
NEXT PAGE >