< PREV PAGE
NEXT PAGE >
W 250 Pickup L6-359 5.9L DSL (1989)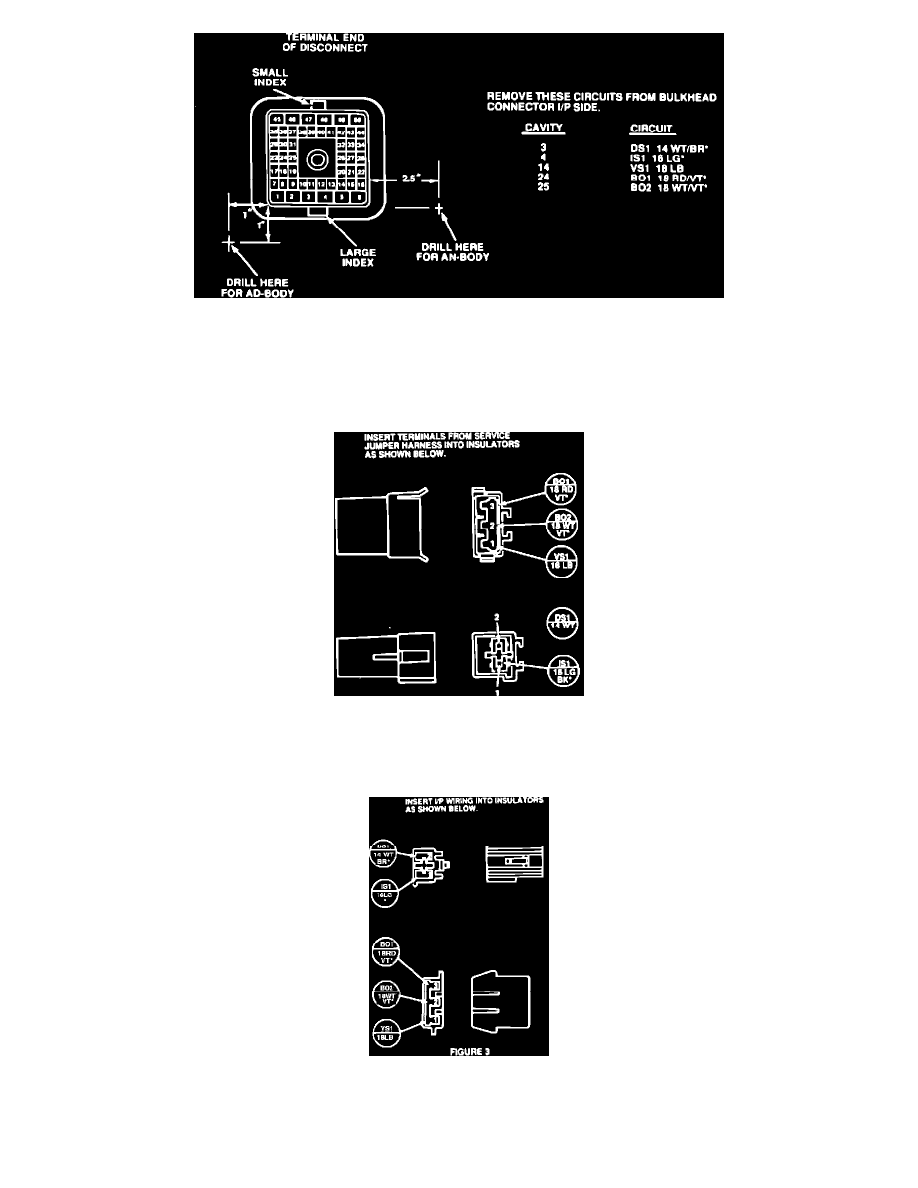 FIGURE 1
11.
Drill a 3/4" hole in the dash panel from the engine compartment side, making sure both sides of the dash are clear. See (Figure 1) for location of
the holes for AN & AD-Body.
12.
Feed service jumper wires through hole and insert grommet.
FIGURE 2
13.
Insert terminals into insulator (provided) and wedges in cavities as shown by the diagram (Figure 2).
14.
Disconnect the 50-way bulk head connector by turning the jack screw. Depress tabs and pull I/P side of connector into passenger compartment.
FIGURE 3
15.
Remove required wedges and circuits indicated by the diagram and insert circuits into supplied insulators as shown in (Figure 3).
16.
Reinstall wedges and reconnect bulkhead connector.
< PREV PAGE
NEXT PAGE >