< PREV PAGE
NEXT PAGE >
Eagle L4-150 2.5L (1983)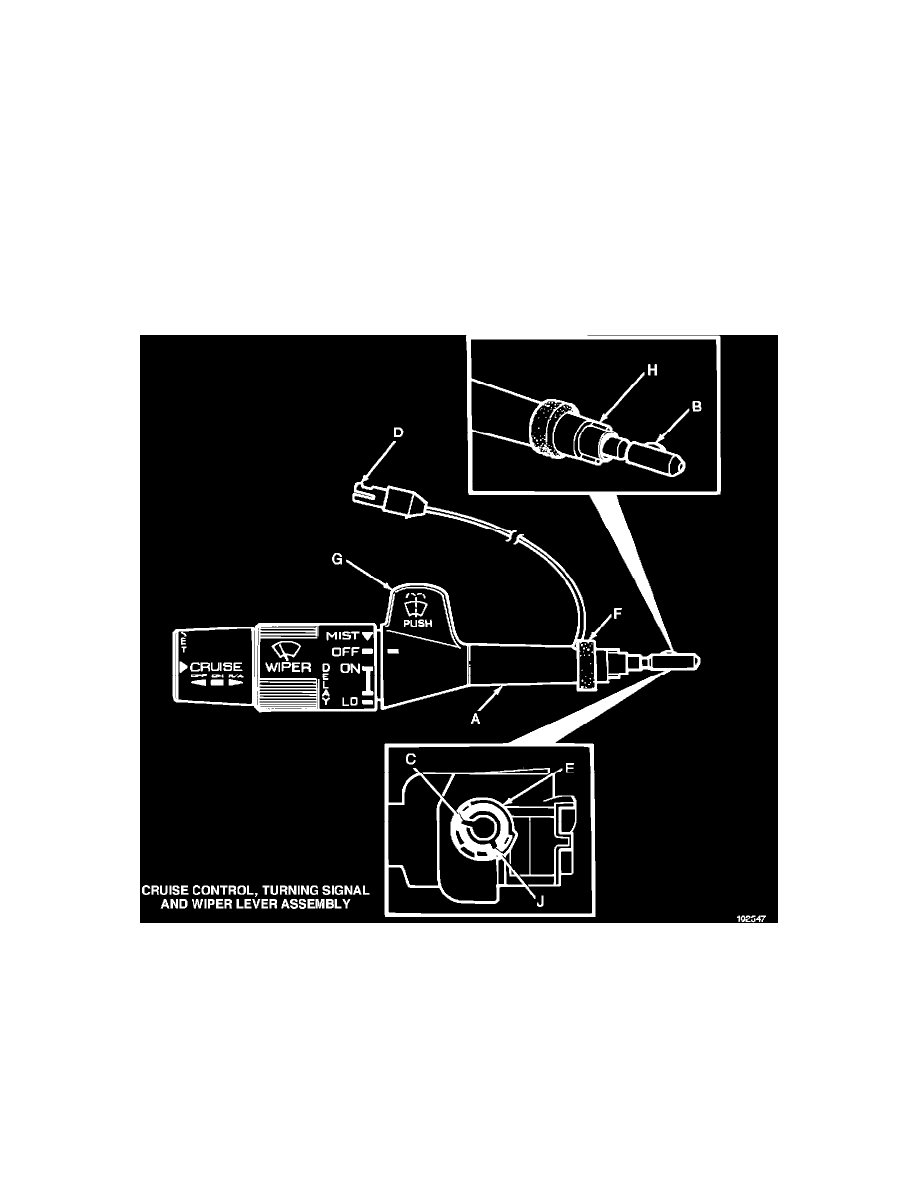 Turn Signal Switch: Technical Service Bulletins
Cruise Control/Turn Signal/Wiper Lever - Service
SEPTEMBER 1986 001 088
1982-1987 AMC/JEEP VEHICLES
51E
STEERING COLUMN
Attention: Workshop, Parts Department
CRUISE CONTROL/TURN SIGNAL/WIPER LEVER SERVICE
An updated procedure for removing and installing the cruise control/turn signal/wiper lever on 1984-1987 AMC/JEEP vehicles has been developed. The
procedure also outlines installation of an anti-rattle shim on levers not equipped with a shim.
The updated service procedures apply to the following models:
1982-87 Cherokee/Wagoneer 1987 Wrangler/YJ 1986-87 Comanche
1986-87 Grand Wagoneer 1986-87 J-10, J-20 Truck 1982-87 Eagle
Cruise Control, Turning Signal, and Wiper Lever Assembly
LEVER REMOVAL - WITH CRUISE CONTROL
1.
Disconnect the battery negative cable.
2.
On tilt columns, place the steering wheel in the full up position.
3.
Place the combination lever (A) in the right turn position.
4.
On models with the wiper/washer switch mounted on the lever, turn the wiper/washer switch to the Off position to align lever tab (B) with slot (C)
in the column switch.
< PREV PAGE
NEXT PAGE >