< PREV PAGE
NEXT PAGE >
Eagle L4-150 2.5L (1983)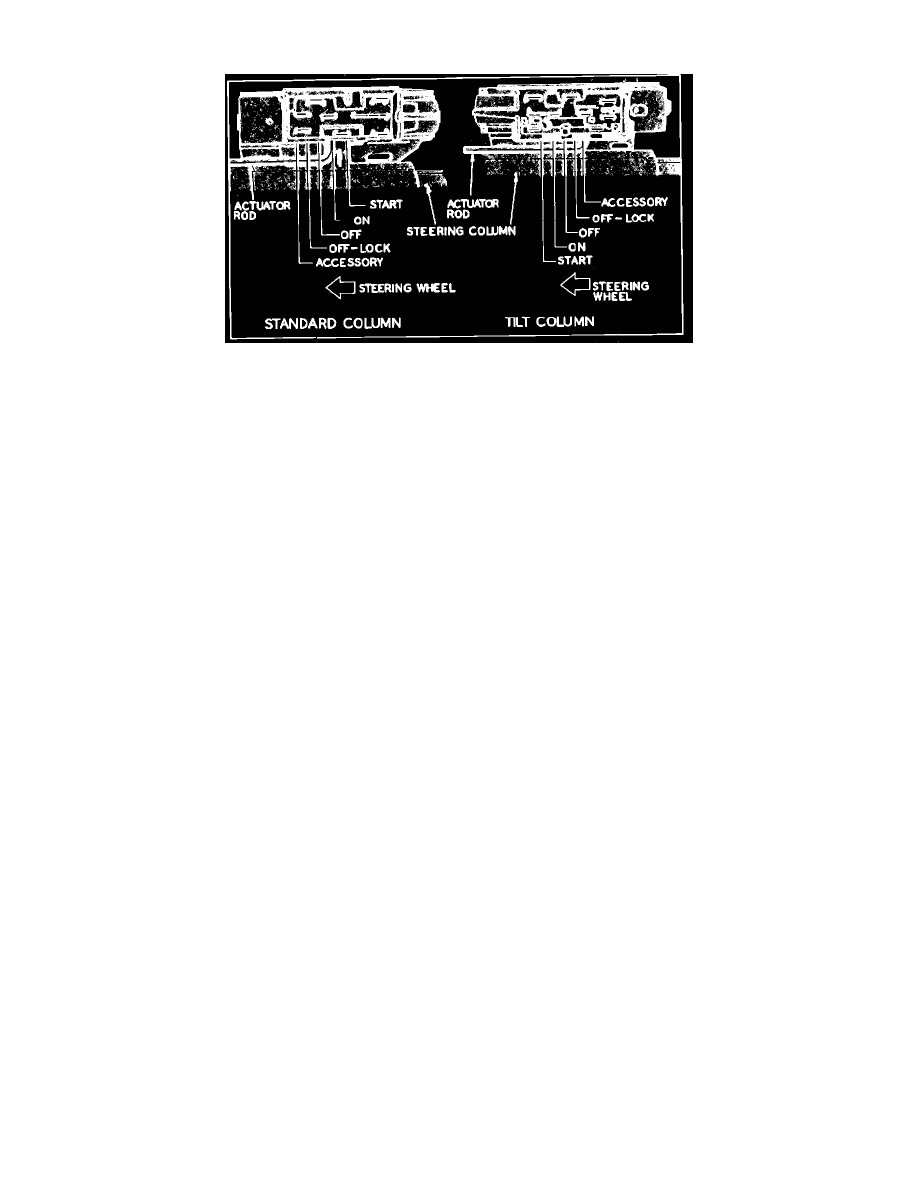 Ignition Switch: Service and Repair
Fig. 2 Ignition switch installation (typical)
    On Concord, Eagle and Spirit models, remove package tray, if equipped.    The ignition switch, is mounted on the lower section of the steering
column of all models and is connected to the steering lock by a remote control rod.
REMOVAL
1.
Disconnect battery ground cable.
2.
Place ignition lock in "Off-Lock" position and remove switch attaching screws.
3.
Disconnect switch from control rod and wiring connectors from switch, then remove switch from steering column.
INSTALLATION
1.
On standard steering columns, move slider to extreme left and on tilt steering columns, move slider to extreme right. This places the switch in the
"Accessory" position.
2.
Place actuator rod in slider hole and install switch on steering column without moving slider out of detent. Hold key in "Accessory" position and
push switch downward to remove slack in linkage and tighten screws.
3.
Connect battery ground cable and check for proper operation.
< PREV PAGE
NEXT PAGE >