High Altitude Emissions - Modifications|Page 9 >
X1/9 L4-1498cc 1.5L (1982)
Relays and Modules
Relays and Modules - Powertrain Management
Relays and Modules - Computers and Control Systems
Engine Control Module
Component Information
Technical Service Bulletins
High Altitude Emissions - Modifications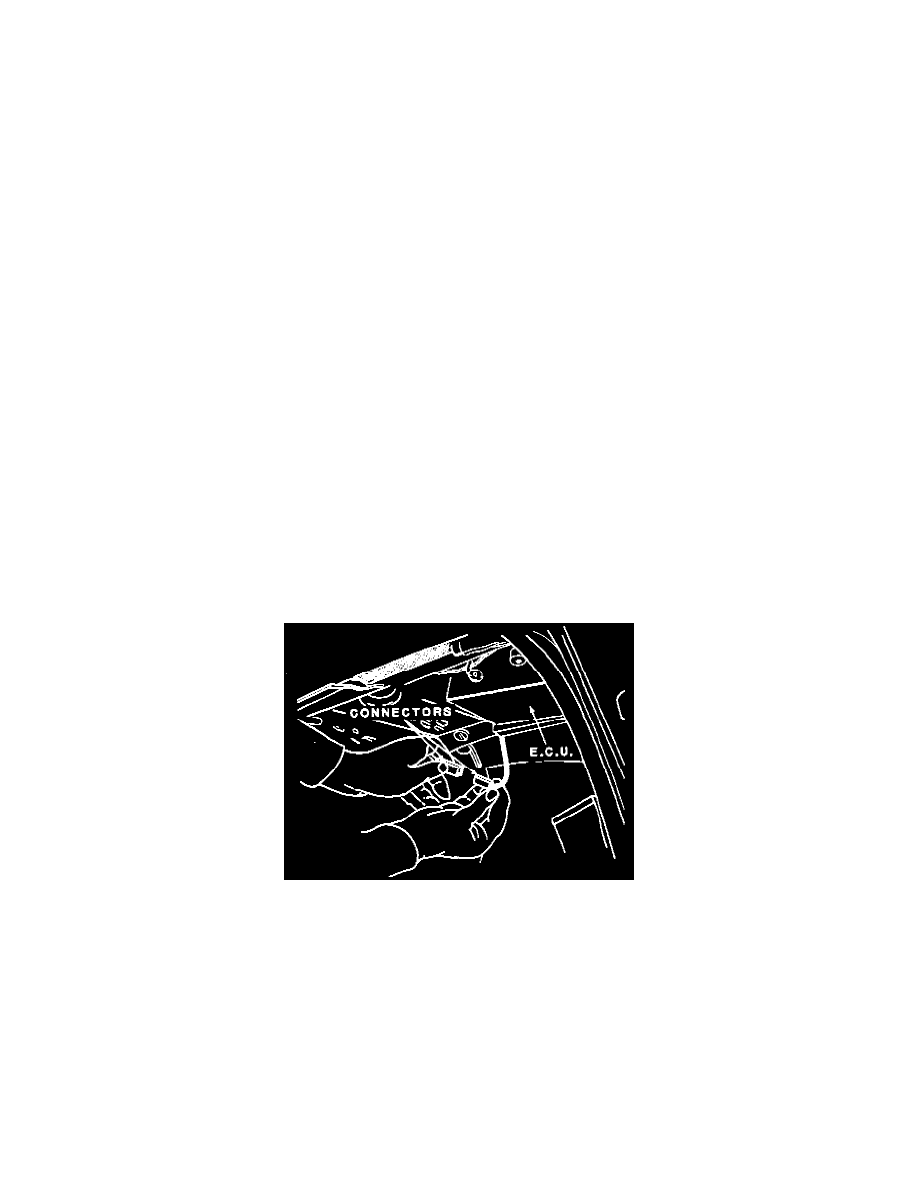 Engine Control Module: Technical Service Bulletins
High Altitude Emissions - Modifications
S.L. 000-51
DATE: 7-15-82
SUBJECT:
HIGH ALTITUDE VEHICLES
VEHICLES:
ALL 1982 FIAT MODELS
NOTE:
Vehicles to be sold for principal use at a location above 4,000 feet are considered High Altitude Vehicles. These vehicles must be modified prior
to first retail sale by the Dealer in order to meet high altitude emission standards.
MODIFICATION INSTRUCTIONS:
Modification of a vehicle set up for high altitude consists of connecting a special connector. Some Stradas are not set up for high altitude and will require
additional modifications as described on the attached sheet.
To modify a vehicle set up for high altitude for operation at high altitude, perform the following:
1. Remove the fuel injection electronic control unit (E.C.U.). Check that the Bosch Part No. (on a self-adhesive label)is:
MODEL
BOSCH PART NO.
FMNA PART NO.
Spider
0.280.000.201
4429200
X1/9
0.280.000.208
5934558
Strada
0.280.000.208
5934558
If Bosch Part No. is not correct, remove ECU and replace it with correct Part No. unit. Correct units are available from your Parts & Accessory
Distribution Center.
2. Locate the two connectors on the wire harness to the control unit. Connect these together.
3. Check and adjust idle speed according to the engine compartment emission label.
Relays and Modules
Relays and Modules - Powertrain Management
Relays and Modules - Computers and Control Systems
Engine Control Module
Component Information
Technical Service Bulletins
High Altitude Emissions - Modifications
High Altitude Emissions - Modifications|Page 9 >