< PREV PAGE
NEXT PAGE >
Bronco L6-300 4.9L VIN Y 1-bbl (1983)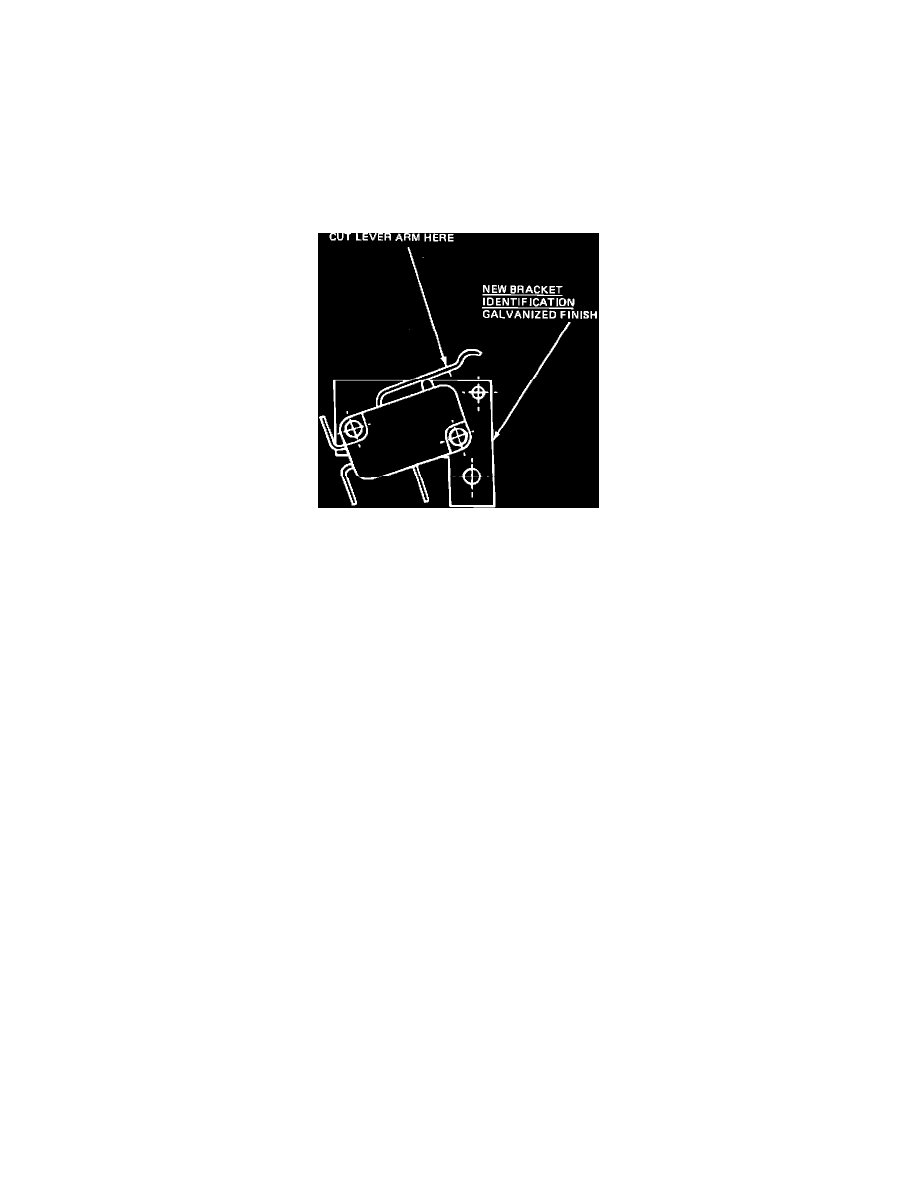 Air Conditioning Switch: Technical Service Bulletins
Air Conditioning - Dealer Installed Units
Article No. 83-5-17
AIR CONDITIONING - DEALER INSTALLED UNITS - SNAP SWITCH AND BRACKET - INTEGRATED CONTROL
LIGHT TRUCKS 1983 E, F & BRONCO
A change affecting 1983 model Econoline and F Series/Bronco heater controls makes it necessary to modify the A/C snap switch when installing A/C
bezel kits (E3UZ-19C872-A) and (E3TZ-19C872-A) (integrated control) shipped prior to November 15, 1982.
FIGURE 16
Dealers who received bezel kits before the November 15, 1982 date will receive a like quantity of new snap switch brackets which are required for
installation with the snap switch modified as described in Figure 16.
1.
Disassemble snap switch from bracket as supplied with bezel kit and discard original bracket.
2.
Assemble snap switch to new bracket (furnished). Refer to Figure 16 for proper orientation.
3.
Using a pair of side cutters, remove the end of the snap switch lever arm as shown in Figure 16.
4.
Install snap switch and bracket to the heater control assembly as described in kit instructions.
This modification is required to assure proper snap switch detenting when the function selector lever is moved to the A/C position. Do not attempt
adjustment of the function selector cable to achieve snap switch detenting.
OTHER APPLICABLE ARTICLES: None
WARRANTY STATUS: "INFORMATION ONLY"
< PREV PAGE
NEXT PAGE >