< PREV PAGE
NEXT PAGE >
E 150 V8-4.6L SOHC VIN W (2004)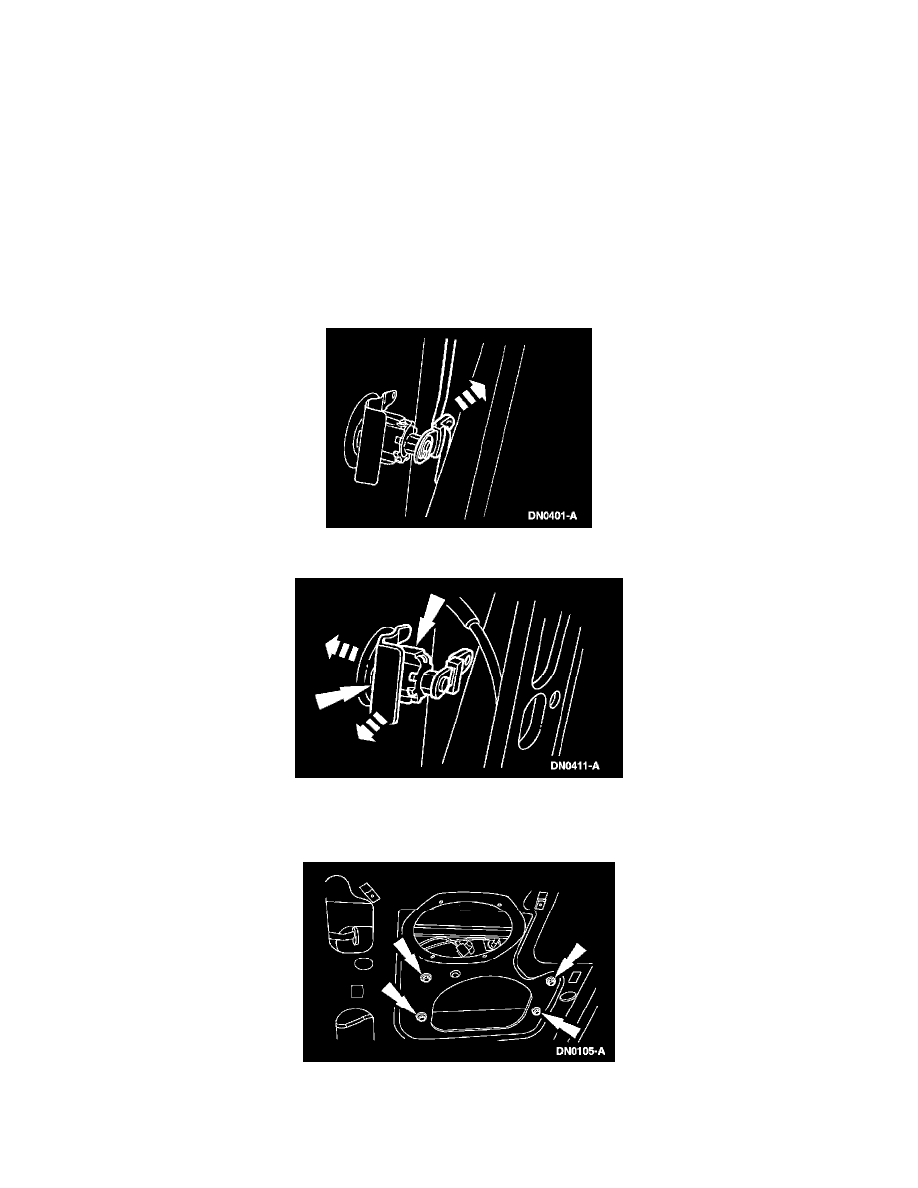 Door Lock Cylinder: Service and Repair
DOOR LOCK CYLINDER
REMOVAL
All doors
NOTE:
-
When a new lock cylinder is installed, the door lock cylinder and ignition lock cylinder should be installed as a set. This eliminates carrying and
extra key which will fit only one lock. If a new key is used, the new key code number is stamped on a metal tag attached to the key.
-
Individual lock cylinders are repaired by discarding the inoperative lock cylinder and building a new lock cylinder using the appropriate lock
repair package. The lock repair package includes a detailed instruction sheet to build the new lock cylinder to the current key code of the vehicle.
1. If equipped, remove the door trim panel.
Side door/Front door
2. Disconnect the lock cylinder lock rod.
3. Remove the retainer and the lock cylinder.
Rear door
4. Remove the license plate housing screws.
< PREV PAGE
NEXT PAGE >