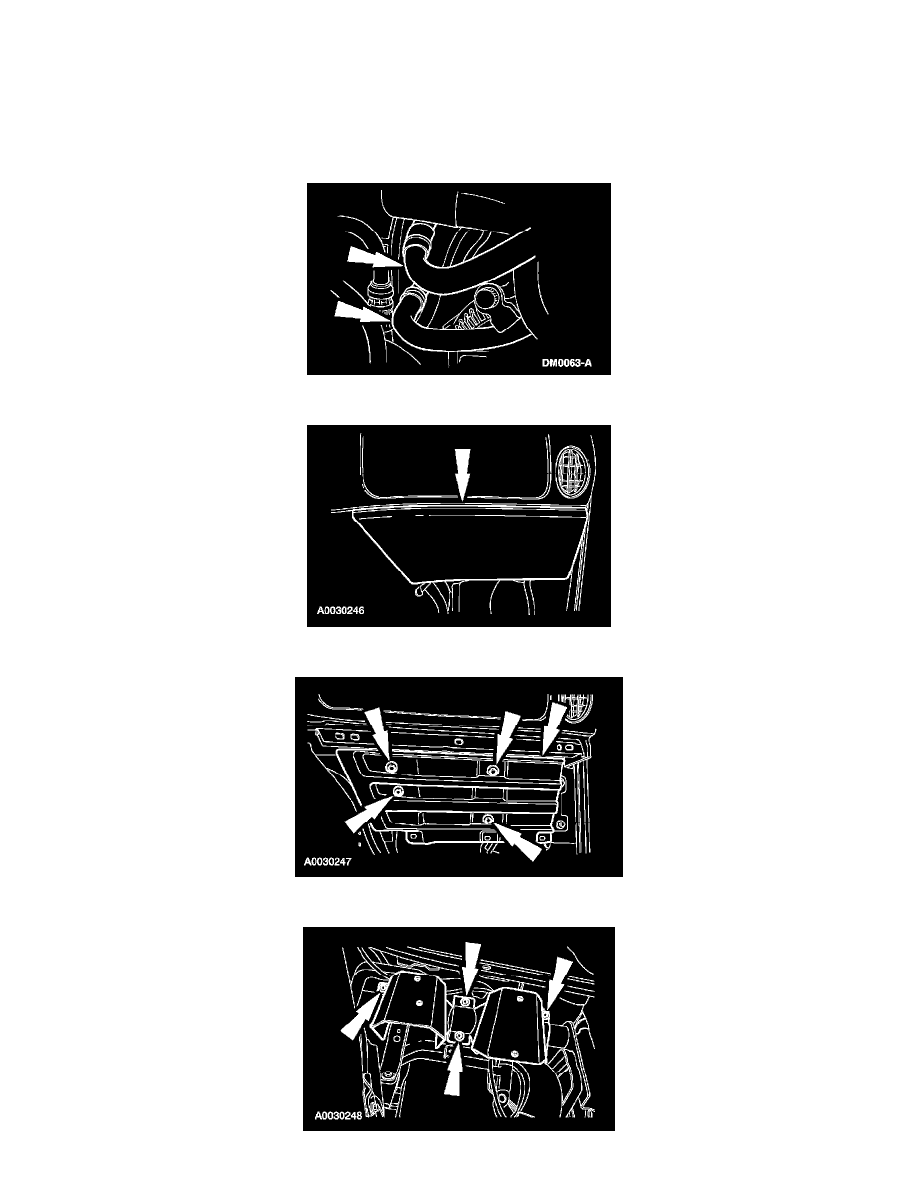 Heater Core: Service and Repair
Heating and Ventilation
HEATER CORE
REMOVAL
NOTE:  If a heater core leak is suspected, the heater core must be pressure leak tested before it is removed from the vehicle.
1. Clamp off and disconnect the heater hoses at the heater core.
2. Remove the instrument panel finish panel.
3. Remove the bolts and the instrument panel reinforcement.