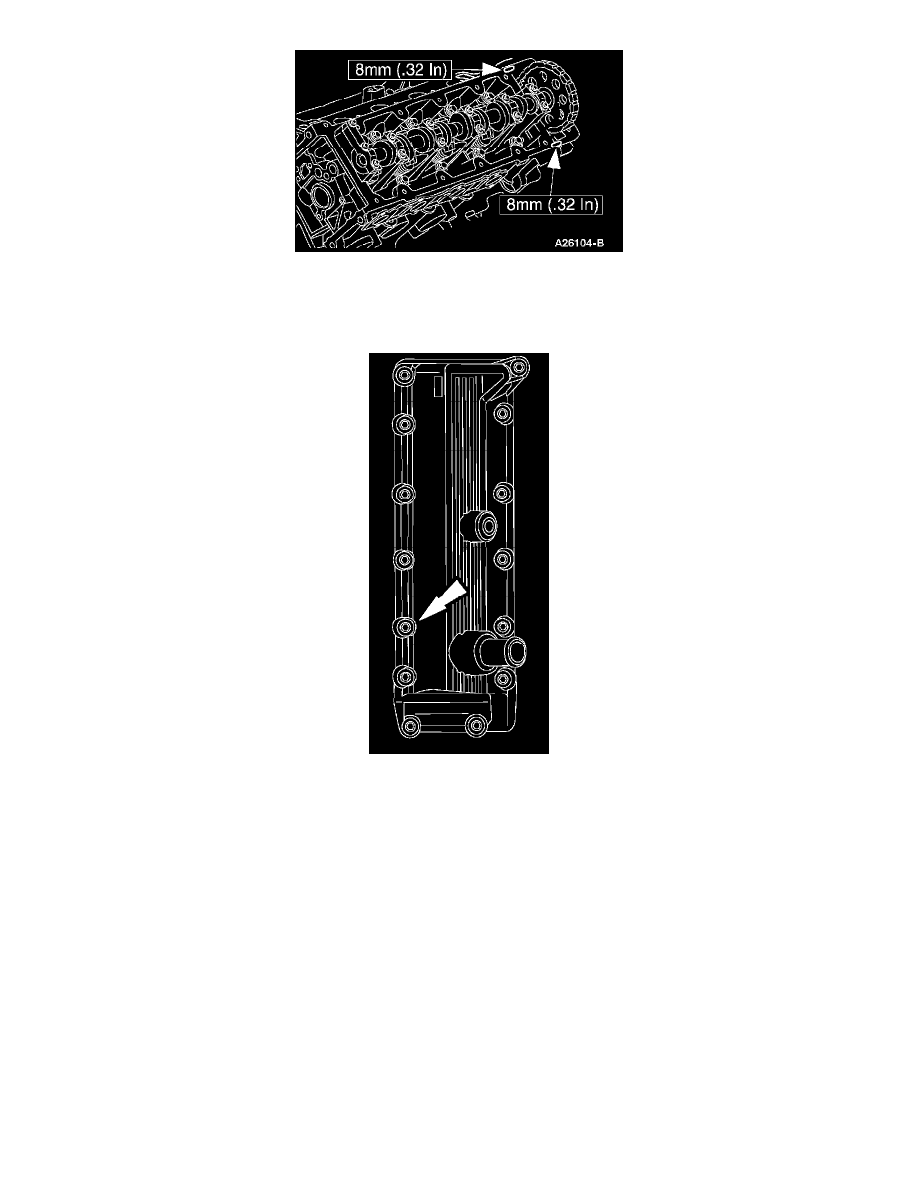 2. NOTE:  If not secured within four minutes, the sealant must be removed and the sealing area cleaned. To clean the sealing area, use silicone
gasket remover and metal surface prep. Follow the directions on the packaging. Failure to follow this procedure can cause future oil leakage.
Apply a bead of silicone gasket and sealant in two places where the engine front cover meets the cylinder head.
3. Position the valve cover on the cylinder head, and install the bolts loosely.