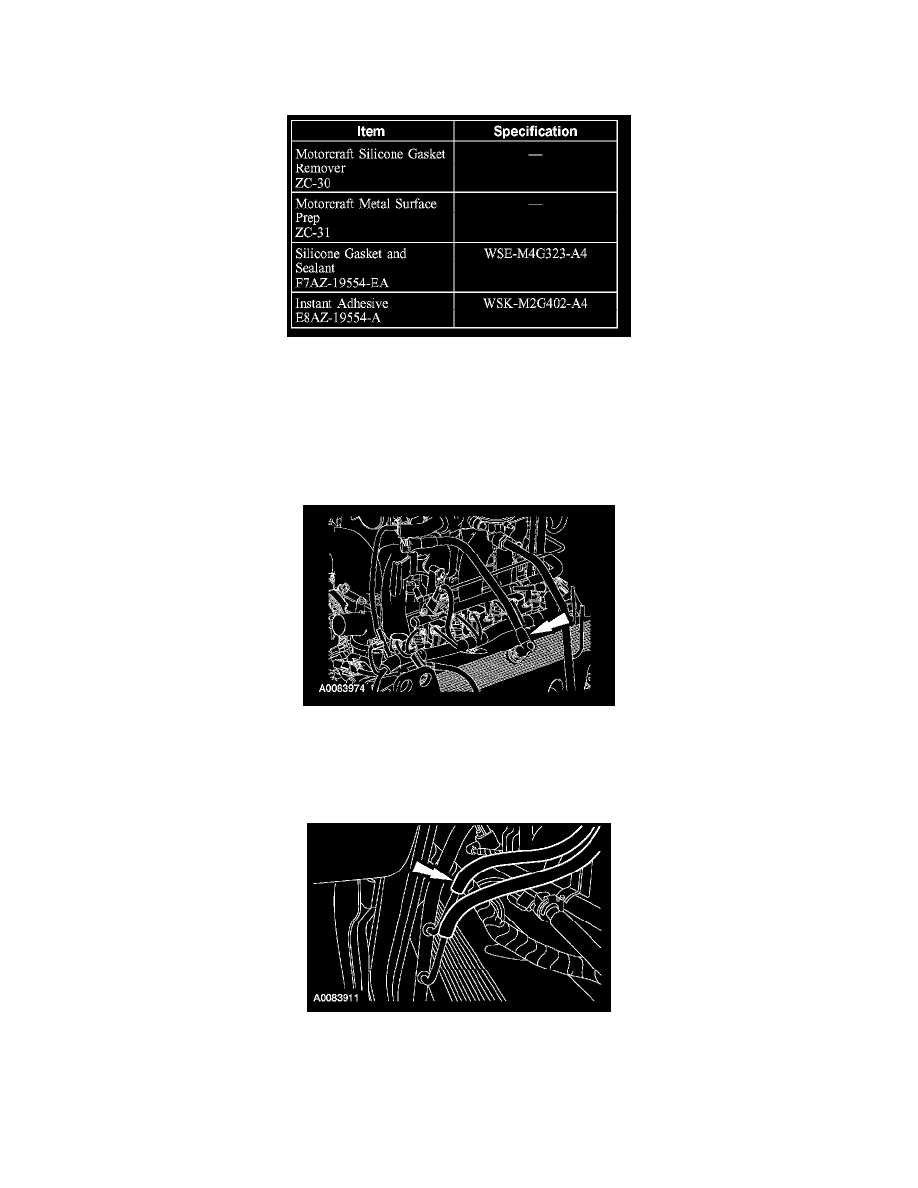 Valve Cover: Service and Repair
Valve Cover LH
Valve Cover LH
Material
Removal
All engines
1. Disconnect the battery ground cable. 
2. Remove the engine air cleaner (ACL) and the air cleaner outlet pipe. 
3. Remove the engine cover. 
4. NOTE:  4.6L engine shown; 5.4L engine similar.
Remove the crankcase ventilation tube from the valve cover.
Romeo engine (4.6L)
5. Disconnect the differential pressure feedback exhaust gas recirculation (EGR) sensor hoses from the EGR valve tube.