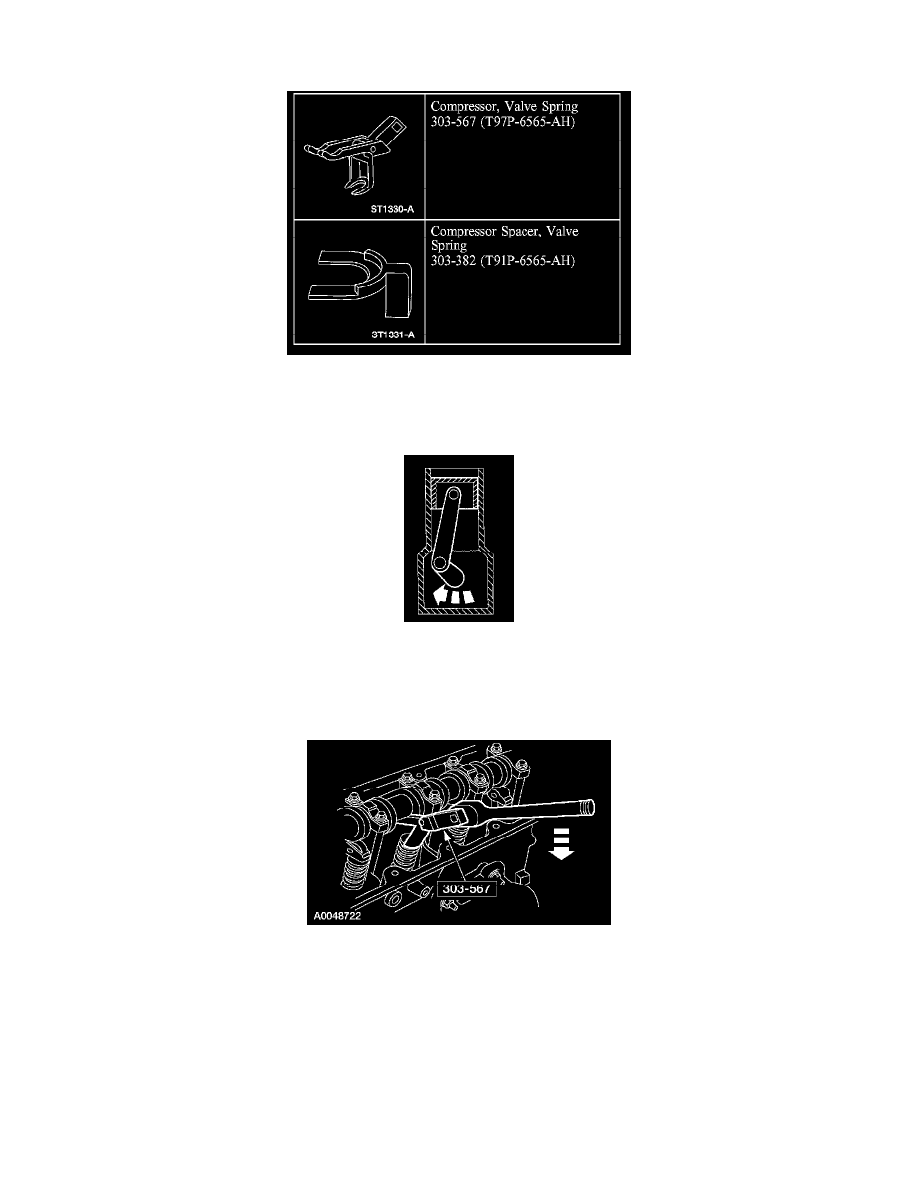 Valve Spring: Service and Repair
Valve Springs
Special Tool(s)
Removal
1. Remove the camshaft roller followers. 
2. Position the piston at the top of the stroke.
3. Remove the spark plug and install compressed air in the cylinder to hold both valves in position.
CAUTION:  If air pressure has forced the piston to the bottom of the cylinder, any loss of air pressure will allow the valve to fall into the cylinder.
If air pressure must be removed, support the valve prior to removal.
4. Use the special tool to compress the valve springs.