< PREV PAGE
NEXT PAGE >
E 150 V8-4.6L SOHC VIN W (2004)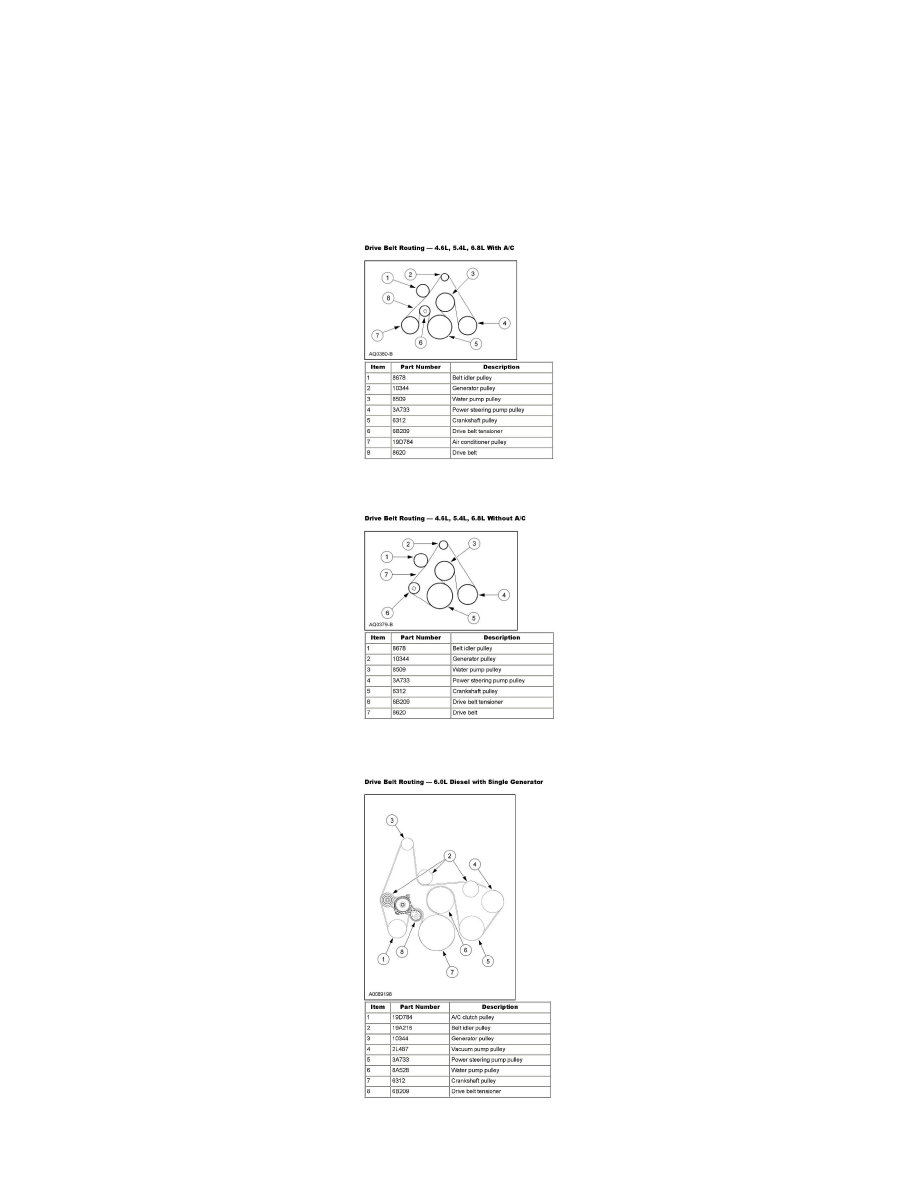 Drive Belt: Description and Operation
Accessory Drive
Ford vehicles are equipped with a Ploy-V drive belt. To make sure of maximum belt life, newly installed drive belts must be of the same type and
specification as originally installed.
The drive belt is tensioned by a spring-loaded tensioner that maintains correct belt tension at all times.
A loose drive belt will result in slippage, which can cause a noise complaint or incorrect accessory operation. An overly tight drive belt will place severe
loads on accessory bearings and result in premature drive belt or accessory failure. Refer to the following illustrations for the belt routing.
4.6L, 5.4L, 6.8L With A/C
4.6L, 5.4L, 6.8L Without A/C
6.0L Diesel With Single Generator
< PREV PAGE
NEXT PAGE >