< PREV PAGE
NEXT PAGE >
E 150 V8-4.6L SOHC VIN W (2004)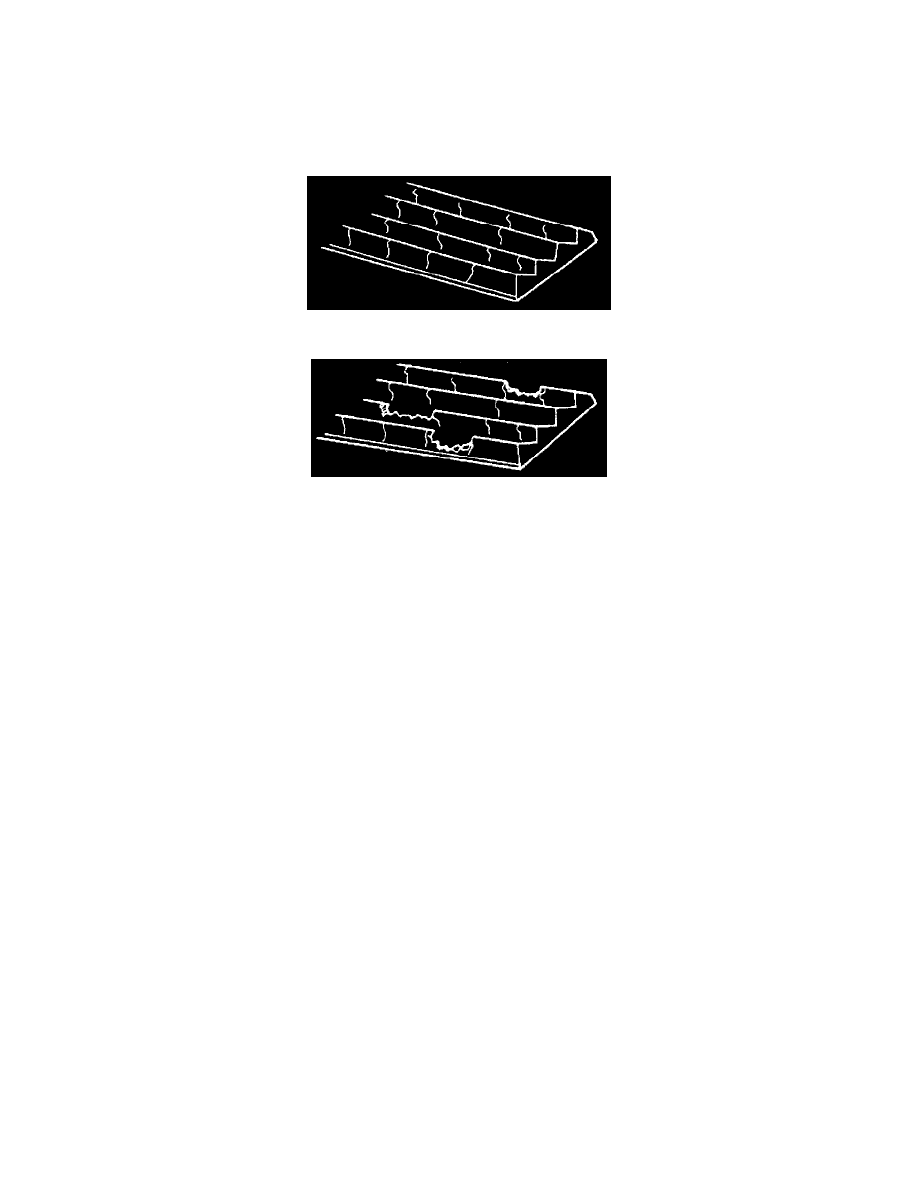 Drive Belt: Initial Inspection and Diagnostic Overview
Accessory Drive
Inspection and Verification
Under severe operating conditions (high temperatures, low humidity), drive belt rib cracking can occur at less than 48,000 km (30,000 miles). Drive
belt rib cracking has no effect on belt performance. Drive belt chunking describes a condition in which the rubber material actually chunks out
between the rib cracks. A new drive belt must be installed if chunking occurs.
V-Ribbed Belt With Cracks (Acceptable)
V-Ribbed Belt With Chunks of Rib Missing (Not Acceptable)
< PREV PAGE
NEXT PAGE >