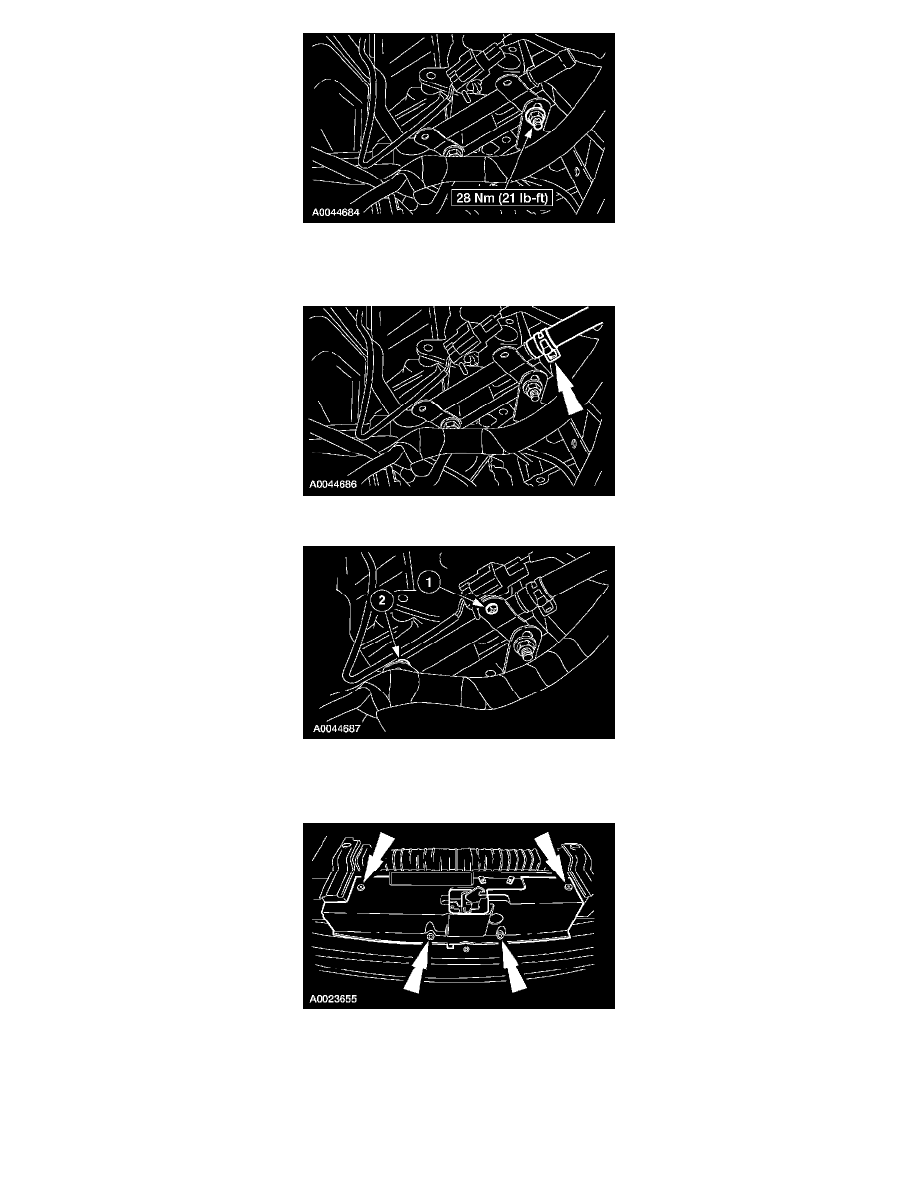 17. Position the transmission fluid filler tube and install the nut.
All engines
18. Connect the hose to the heater outlet tube.
19. Install the wiring retainers in the heater outlet tube bracket.
1. Install the knock sensor electrical connector retainer.
2. Install the engine harness routing clip retainer.
20. Install the retainers and the shield.
21. Install the fan shroud and the engine cooling fan. 
22. Install the intake manifold. 
23. CAUTION:  The oil pump must be primed prior to starting the engine.
Fill the engine with clean engine oil.