< PREV PAGE
NEXT PAGE >
E 150 V8-4.6L SOHC VIN W (2004)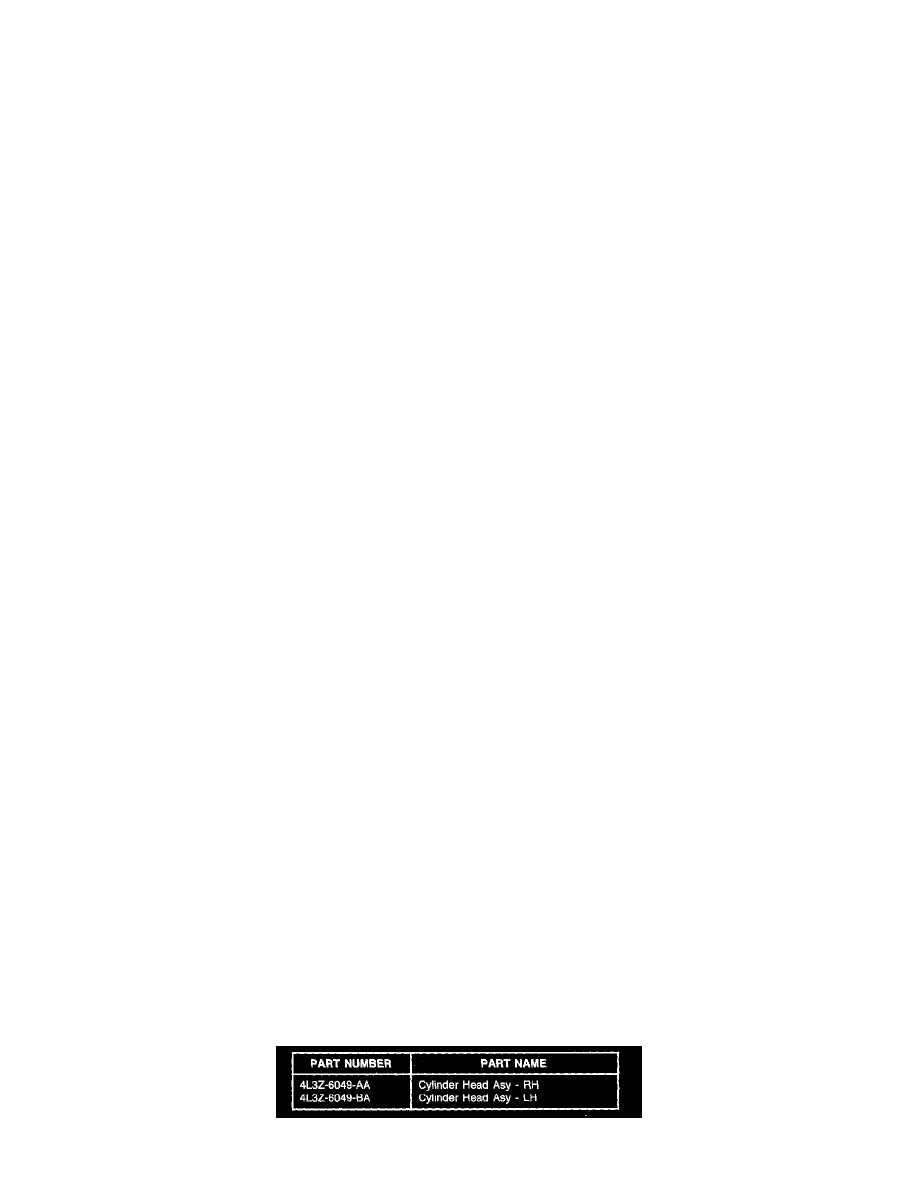 Camshaft Gear/Sprocket: All Technical Service Bulletins
Engine - Ticking Noise When Idling
Article No.
03-25-6
12/22/03
ENGINE - ROMEO BUILT 4.6L 2V - TICK NOISE FROM ENGINE - ENGINES BUILT BEFORE 9/17/2003
FORD:
2001-2004 CROWN VICTORIA, MUSTANG, E SERIES, EXPEDITION, F-150
2002-2004 EXPLORER
LINCOLN:
2001-2004 TOWN CAR
MERCURY:
2001-2004 GRAND MARQUIS 
2002-2004 MOUNTAINEER
This article supersedes TSB 03-16-4 to update the engine, engine build date and part numbers.
ISSUE
Some vehicles, equipped with the Romeo built 4.6L 2V engine, with an "ENGINE BUILD DATE" prior to 9/17/2003 may exhibit an engine tick noise
that is present at all temperatures during idle. The noise may be emanating from the valve guide area in the cylinder head. The noise may be more
prevalent in the front wheel well area and may not be heard with the hood open.
ACTION
Follow the Service Procedure listed in this article to properly evaluate/diagnose the vehicle condition.
SERVICE PROCEDURE
NOTE
THIS ARTICLE APPLIES ONLY TO VEHICLES WITH A "ROMEO ENGINE" BUILT BEFORE 9/17/2003 (ENGINE BUILD DATE NOT
VEHICLE BUILD DATE). THE ENGINE BUILD DATE IS TYPICALLY FOUND ON THE ENGINE LABEL LOCATED ON THE VALVE
COVER.
1.
Verify the source of the noise by placing a stethoscope on the back of the cylinder head near the exhaust ports.
2.
Verify that the noise is heard in the exhaust system (in the wheel well or catalytic converter area, from underneath the vehicle).
3.
Verify that there are no exhaust manifold leaks.
4.
Verify that the tick noise is still present when canceling each cylinder, by unplugging the injectors one at a time.
5.
Check to make sure that the camshaft spacers are in place. If not, install cam spacers (per Workshop Manual Section 303-01) and retest vehicle.
6.
Check for proper cam sprocket bolt torque, re-torque to specification (per Workshop Manual Section 303-01).
7.
Check hydraulic lash adjusters for a possible "spongy" condition (refer to Workshop Manual Section 303-00).
8.
Verify that the timing chain tensioner pin has been removed.
If the above diagnostics do not eliminate the noise while the cylinders are cancelled, replace the cylinder head and cam assembly with Part Number
4L3Z-6049-AA (RH) or 4L3Z-6049-BA (LH). Refer to Workshop Manual Section 303-01 for cylinder head replacement procedures.
NOTE
THE REPLACEMENT CYLINDER HEAD WILL NOT IMPROVE OR REDUCE PERFORMANCE.
< PREV PAGE
NEXT PAGE >