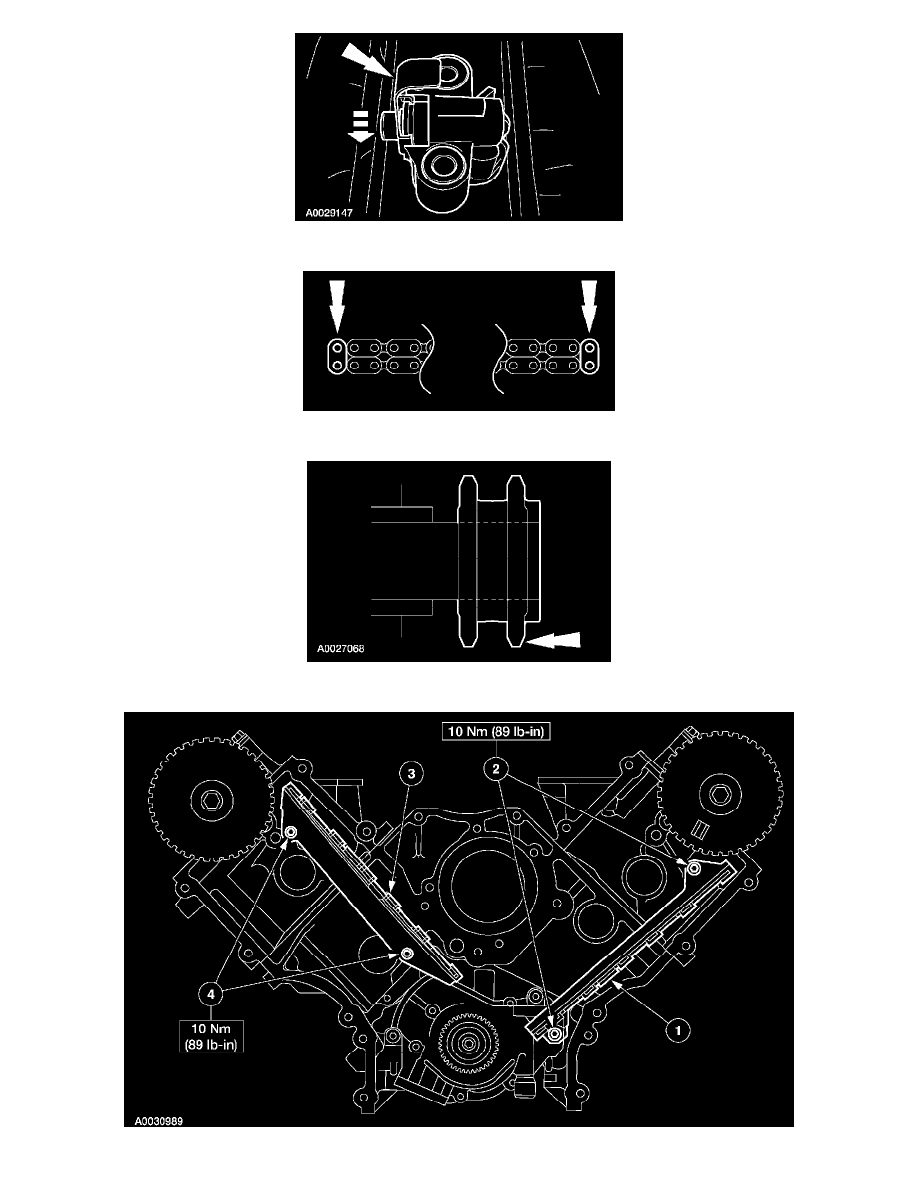 2. Install a retaining clip on the tensioner to hold the plunger in during installation.
3. If the copper links are not visible, mark one link on one end and one link on the other end, and use as timing marks.
4. Install the crankshaft sprocket, making sure the flange faces forward.