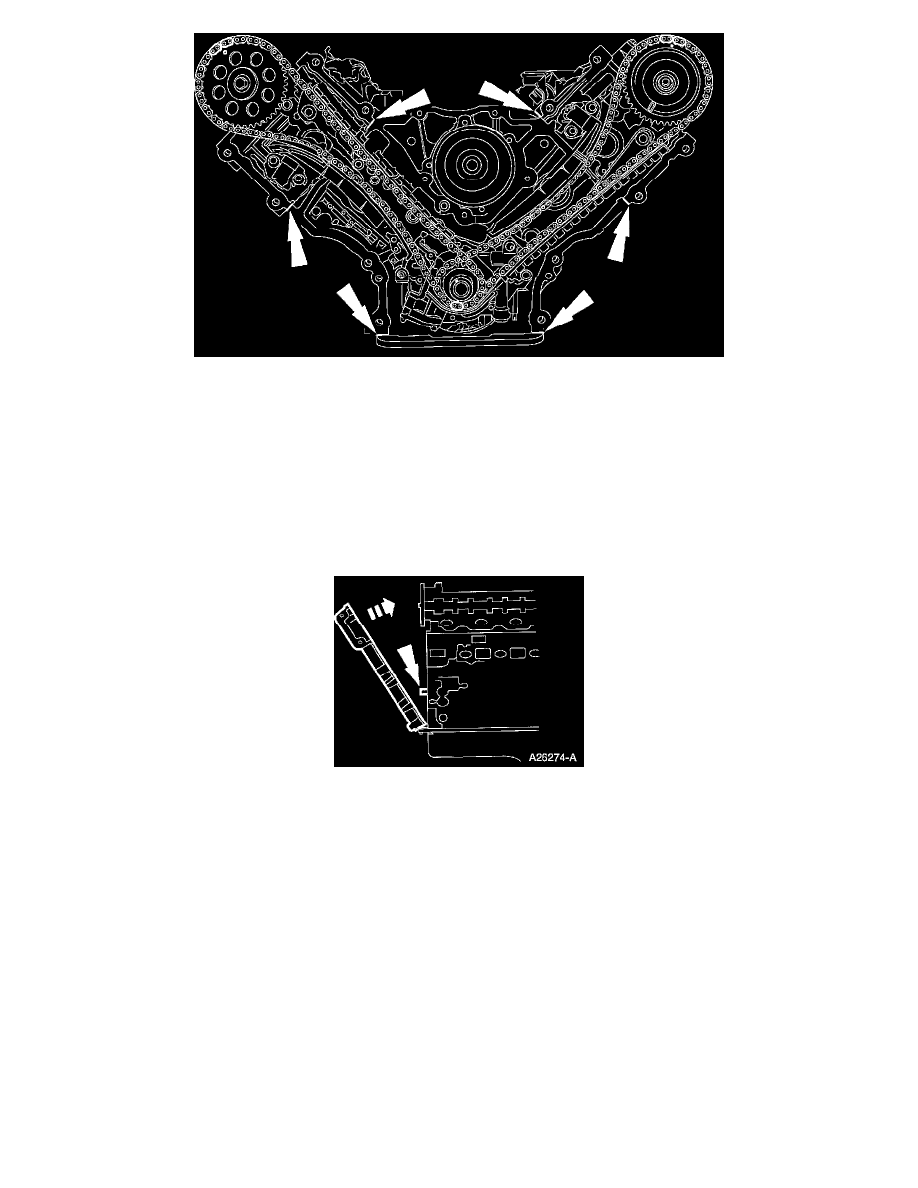 1. CAUTION:  Do not use metal scrapers, wire brushes, power abrasive discs or other abrasive means to clean the sealing surfaces. These tools
cause scratches and gouges which make leak paths. Use a plastic scraping tool to remove all traces of old sealant.
NOTE:  If the engine front cover is not secured within four minutes, the sealant must be removed and the sealing area cleaned. To clean the
sealing area, use silicone gasket remover and metal surface prep. Follow the directions on the packaging. Failure to follow this procedure can
cause future oil leakage.
NOTE:  Make sure that the engine front cover gasket is in place on the engine front cover before installation.
Apply a bead of silicone gasket and sealant along the cylinder head-to-cylinder block surface and the oil pan-to-cylinder block surface, at the
locations shown.
2. Install the engine front cover with engine front cover gasket on the front cover to cylinder block dowel and loosely install the bolts.
Romeo engine (4.6L)