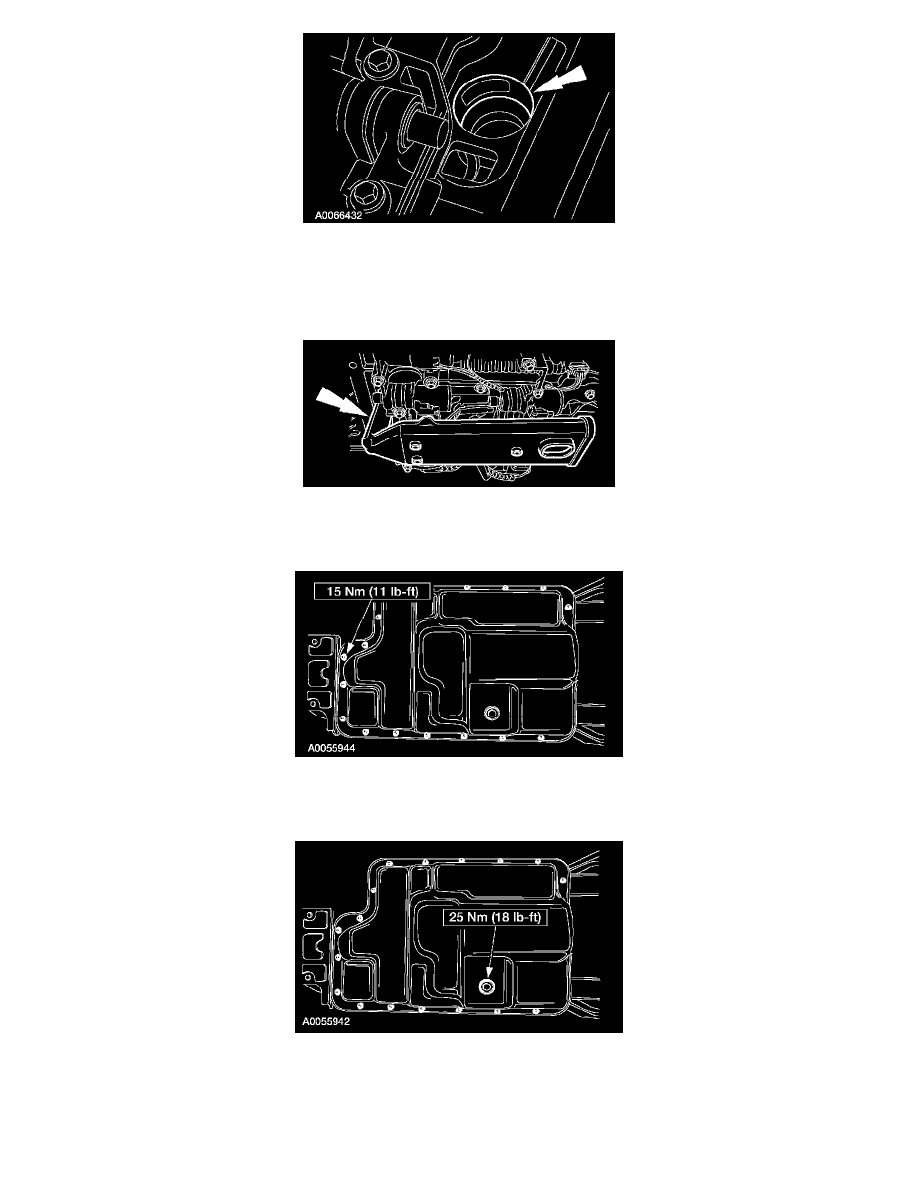 5. CAUTION:  Carefully remove the transmission fluid filter seal. Damage to the seal bore will cause transmission failure.
Inspect the transmission fluid bore for the transmission fluid seal. If the seal is in the bore, carefully remove the seal.
Installation
1. NOTE:  Prior to installing the transmission filter, make sure that the old fluid filter seal has been removed.
Install a new fluid filter and seal assembly.
2. NOTE:  Tighten all the transmission fluid pan bolts in a crisscross pattern.
Install the fluid pan gasket and fluid pan.
3. Install the transmission fluid drain plug.
4. CAUTION:  The use of any other transmission fluid than specified can result in the transmission failing to operate in a normal manner or
transmission failure.