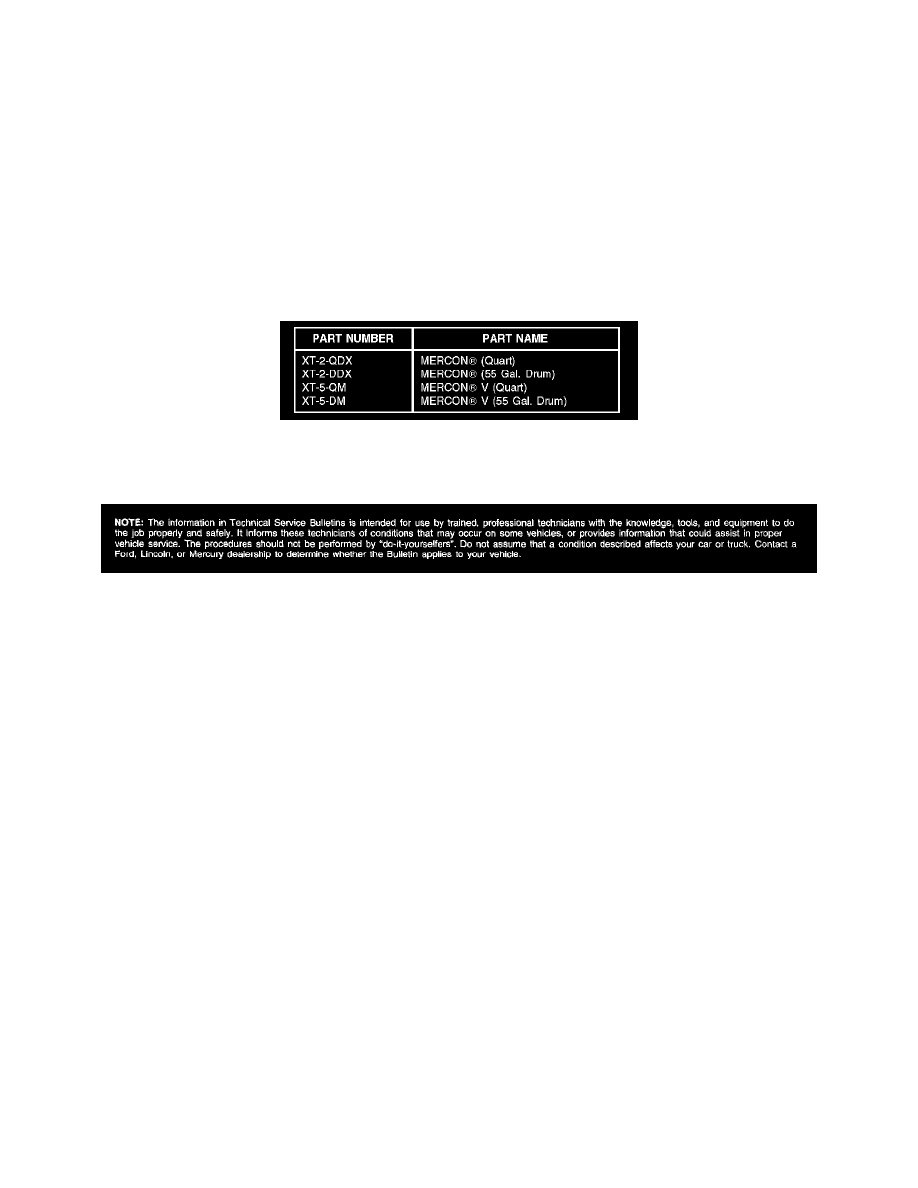 CAUTION
MERCON(R) SP, MOTORCRAFT PREMIUM AUTOMATIC TRANSMISSION FLUID AND MOTORCRAFT M5 ATFS ARE UNIQUE 
FLUIDS AND MUST BE USED IN APPLICATIONS RECOMMENDING THAT PARTICULAR FLUID.
USE OF ANY OTHER FLUID MAY CAUSE REDUCED FUNCTIONALITY OR TRANSMISSION DAMAGE.
CAUTION
THE FUNCTIONAL CHARACTERISTICS OF FLUIDS FOR CVT TRANSMISSIONS ARE VERY DIFFERENT THAN THOSE OF OTHER
AUTOMATIC TRANSMISSION FLUIDS (ATFS).
USE OF A FLUID OTHER THAN MOTORCRAFT CONTINUOUSLY VARIABLE CHAIN TYPE TRANSMISSION FLUID OR ONE
LABELED AS MEETING MERCON(R) C WILL CAUSE FUNCTIONALITY CONCERNS AND INTERNAL TRANSMISSION DAMAGE.
CAUTION
DO NOT USE AUTOMATIC TRANSMISSION FLUID SUPPLEMENTS, ADDITIVES, TREATMENTS OR CLEANING AGENTS.
Parts Block
WARRANTY STATUS: Information Only
Disclaimer