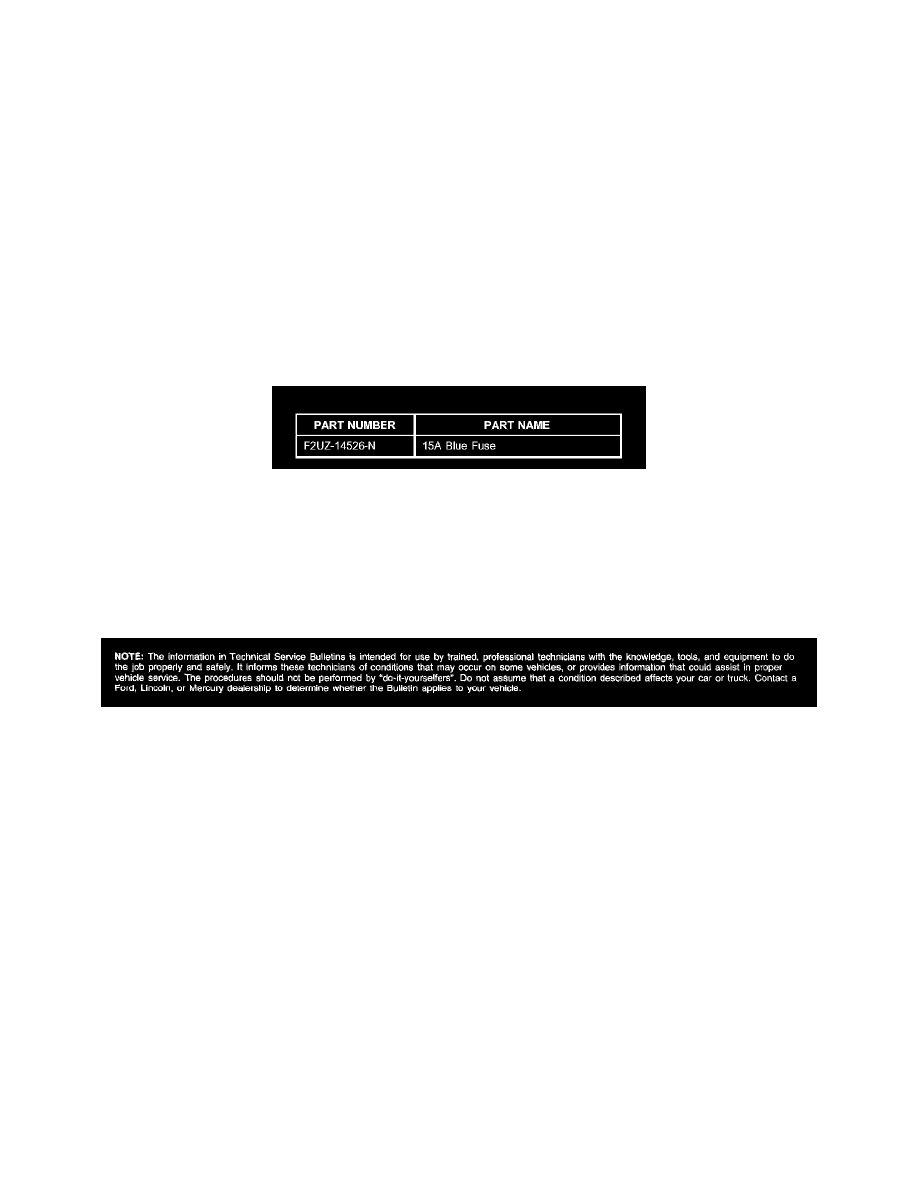 Fuse: Customer Interest
Electrical - A/C Not Cooling/DRL Inoperative
TSB 05-8-2
05/02/05
DAYTIME RUNNING LIGHTS INOPERATIVE AND A/C NOT COOLING
FORD:
2004-2006 E-Series
ISSUE
Some 2004 through early 2006 MY E-Series vehicles may exhibit inoperative daytime running lights (DRL) and NC clutch. This may be due to the 10A
red mini fuse (F1.3) opening in circuit 932.
ACTION
Access the power junction box under the vehicle hood. Inspect fuse F1.3 (10A red) for open and replace it with a (15A blue) fuse. Circuit 932 wiring
gauge is sufficient to carry current passed by a 15A fuse. No other add-on equipment should be connected into this circuit, 932 is designed for OE
components only. If F1.3 already has a 15A blue fuse installed, follow normal diagnostics per the Workshop Manual.
Parts Block
WARRANTY STATUS: Eligible Under Provisions Of New Vehicle Limited Warranty Coverage
DEALER CODING
CONDITION
BASIC PART NO.
CODE
14526
28
Disclaimer