< PREV PAGE
NEXT PAGE >
E 150 V8-4.6L SOHC VIN W (2004)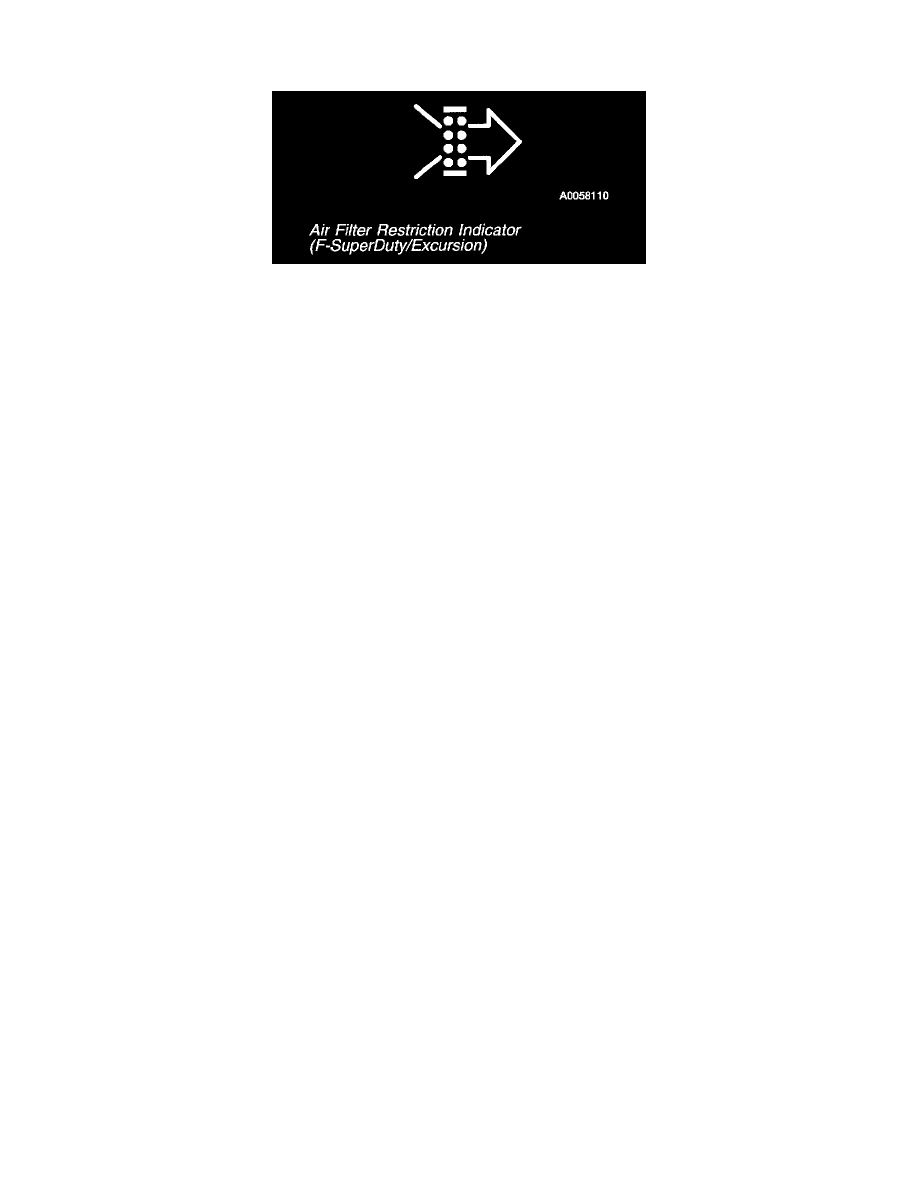 Air Filter Restriction Sensor / Switch: Description and Operation
ELECTRONIC AIR FILTER RESTRICTION GAUGE
Air Filter Restriction Indicator (F-SuperDuty/Excursion)
F-SuperDuty and Excursion vehicles are equipped with an electronic air filter restriction gauge located in the air cleaner cover on the clean side of the air
filter. The sensor is hardwired to the instrument cluster. When air flow in the air inlet system reaches the maximum allowable restriction limit, a switch
will close and the filter restriction indicator will illuminate.
< PREV PAGE
NEXT PAGE >