< PREV PAGE
NEXT PAGE >
E 150 V8-4.6L SOHC VIN W (2004)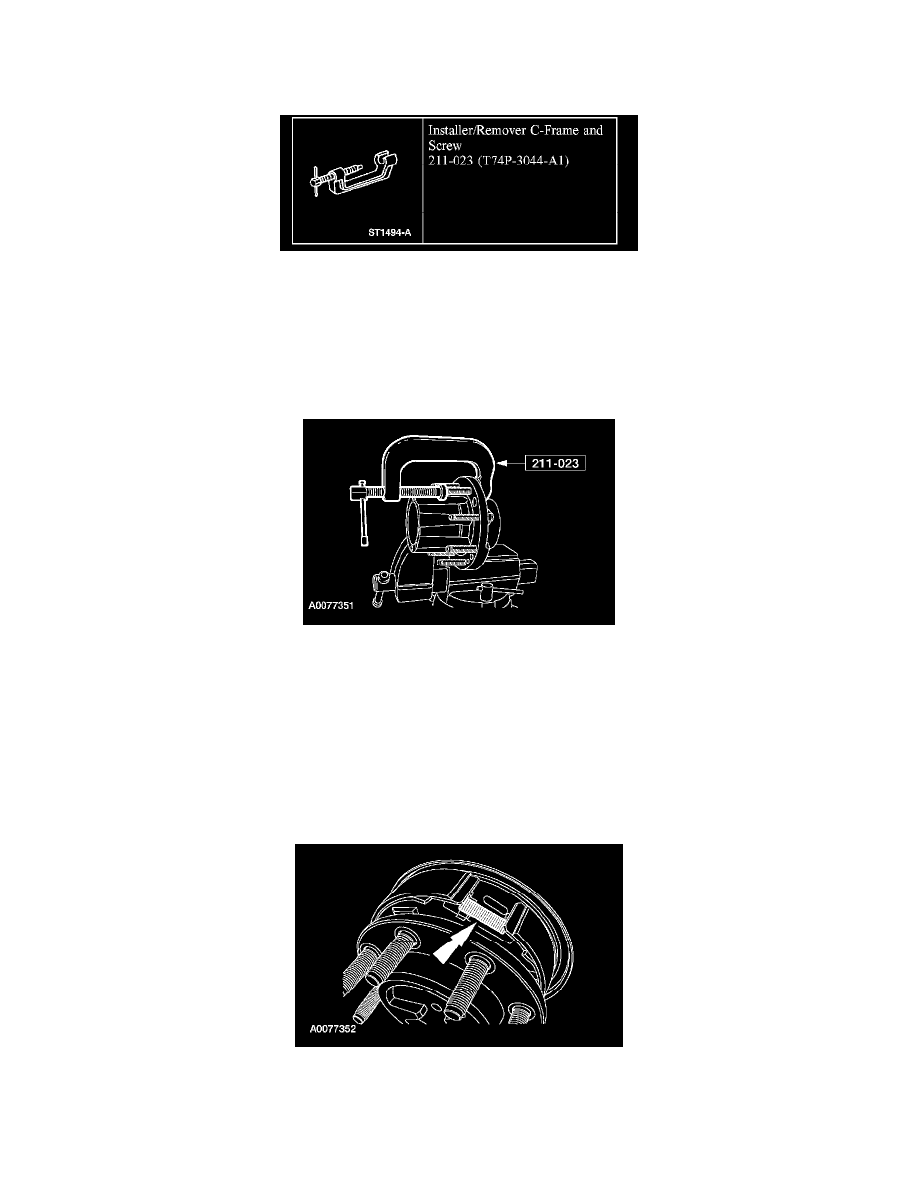 Wheel Fastener: Service and Repair
Rear
Wheel Studs 
Special Tool(s) 
Removal 
CAUTION:  Never use a hammer to remove the wheel stud or damage to the axle flange, wheel bearing or hub bearing can occur.
Vehicles with single wheel and full floating axle 
1. Remove the wheel hub.
2. Using the special tool, remove the wheel stud from the wheel hub.
Vehicles with semi-floating axle 
3. NOTE:  Do not disconnect the brake hose from the calipers.
NOTE:  Position the brake calipers aside. Do not hang the brake caliper from the brake hose. Support the brake caliper with mechanics wire.
Remove the brake caliper and brake disc.
Vehicles with Dana 60 axles
< PREV PAGE
NEXT PAGE >