< PREV PAGE
NEXT PAGE >
E 150 V8-4.6L SOHC VIN W (2004)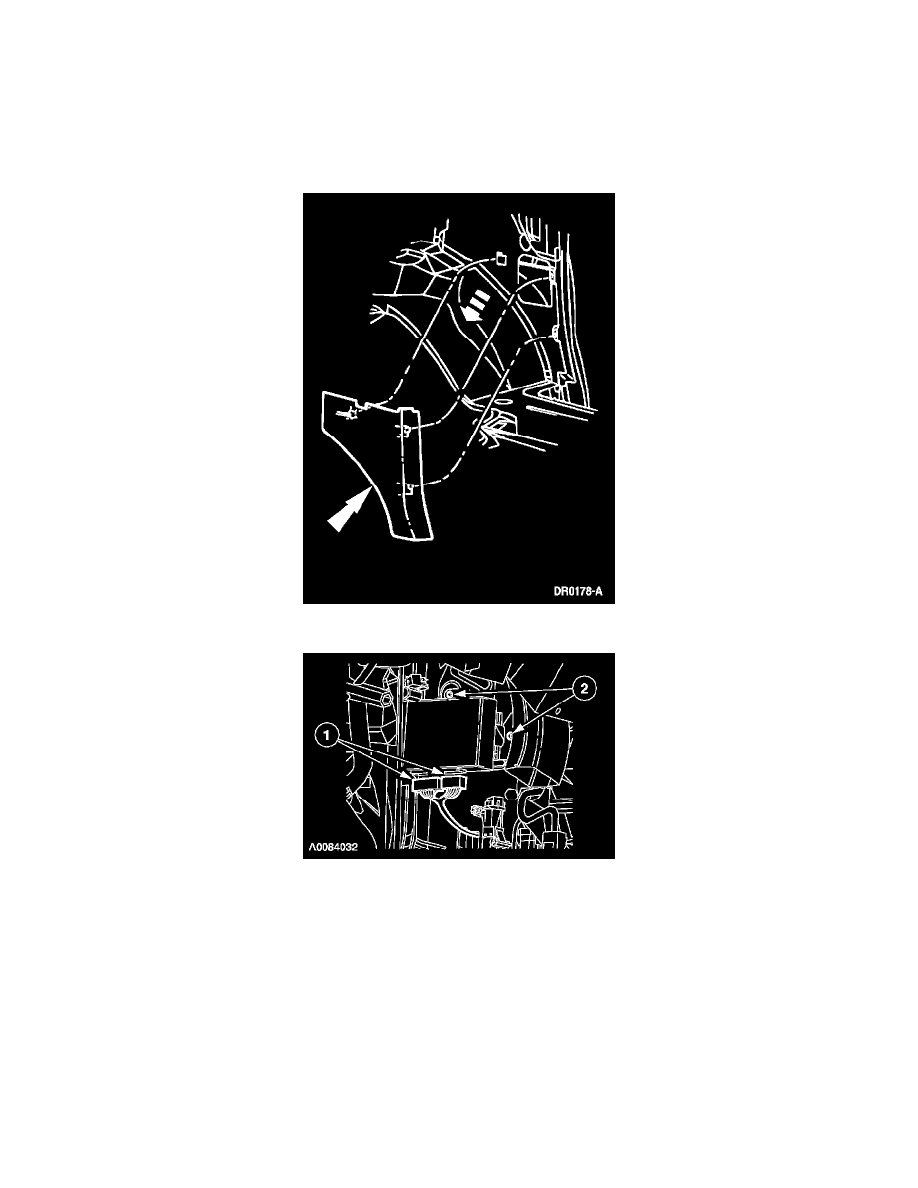 Body Control Module: Service and Repair
VEHICLE SECURITY MODULE
REMOVAL
1. CAUTION:  Electronic modules are sensitive to electrical charges. If exposed to these charges, damage may result.
Disconnect the battery.
2. Remove the RH A-pillar lower trim panel.
3. Remove the vehicle security module.
1
Disconnect the electrical connectors.
2
Remove the nuts.
INSTALLATION
1. NOTE:  If installing a new module it is necessary to reprogram the remote keyless entry (RKE) transmitters.
To install, reverse the removal procedure.
< PREV PAGE
NEXT PAGE >