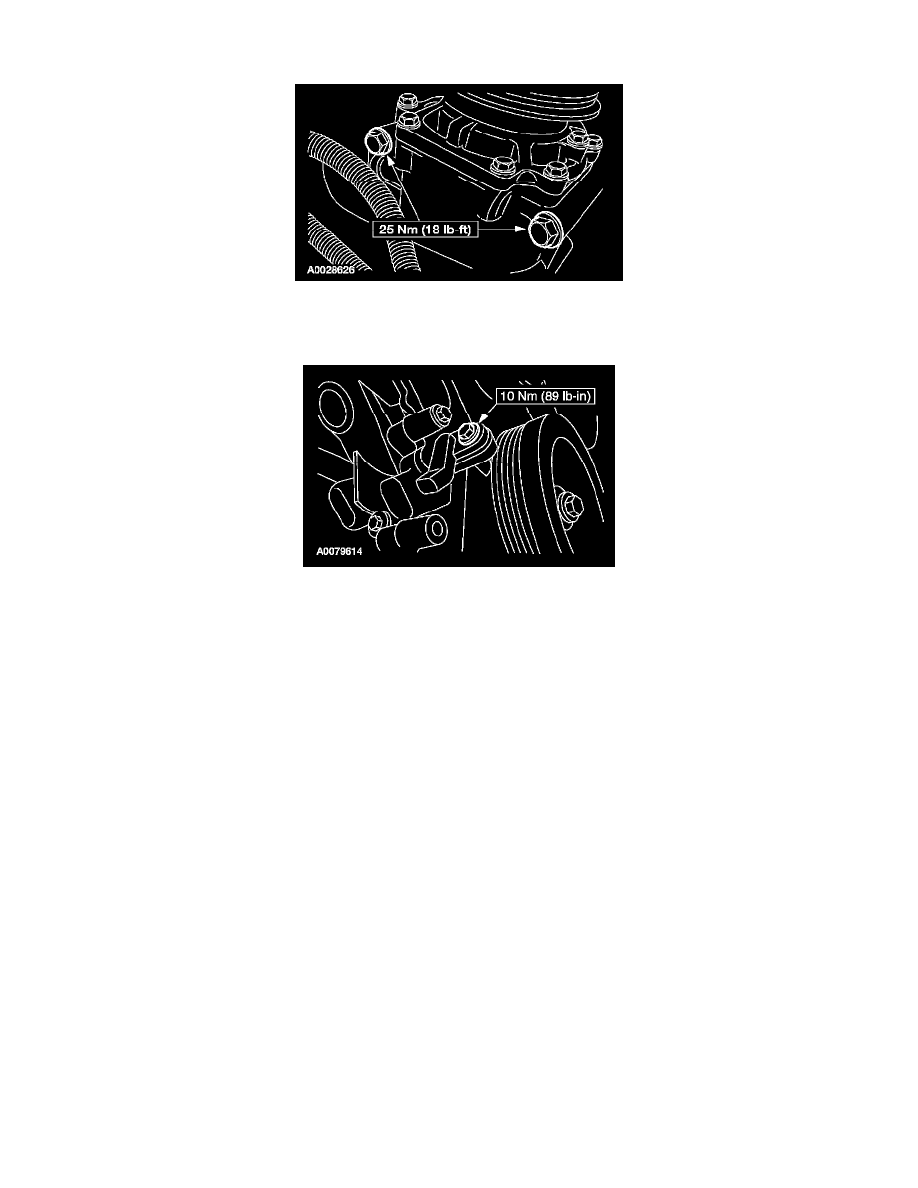 7. Disconnect the A/C compressor field coil electrical connector.
8. NOTE:  It is not necessary to remove the A/C compressor bolts.
Loosen the bolts enough to slide the A/C compressor down one inch, allowing access for CKP sensor removal.
9. Remove the CKP sensor bolt and the crankshaft sensor.
INSTALLATION
1. To install, reverse the removal procedure.