< PREV PAGE
NEXT PAGE >
E 150 V8-4.6L SOHC VIN W (2004)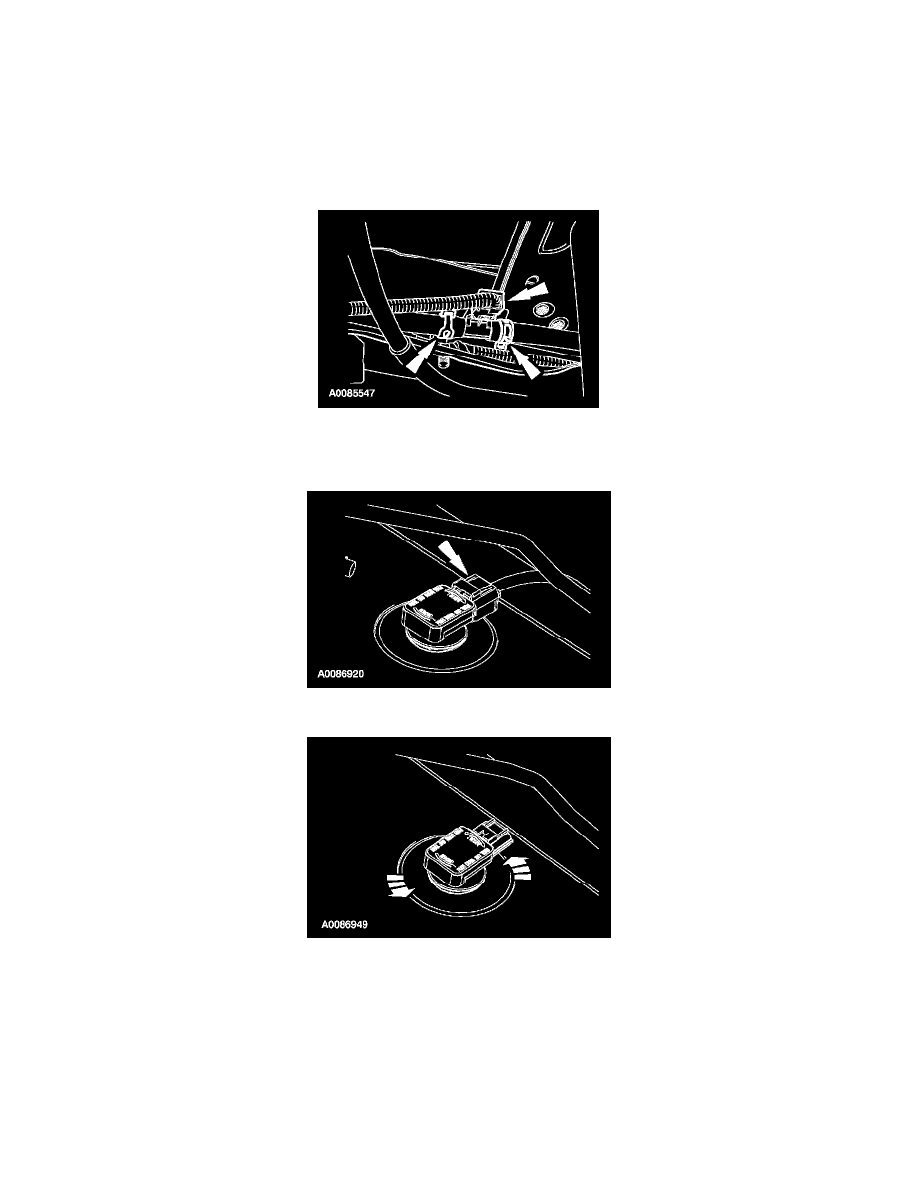 Fuel Tank Pressure Sensor: Service and Repair
FUEL TANK PRESSURE SENSOR
REMOVAL
All fuel tanks
1. With the vehicle in NEUTRAL, position it on a hoist.
Midship fuel tanks
2. Disconnect the electrical connector and the hoses and remove the fuel tank pressure sensor.
Aft-of-axle fuel tanks
3. Disconnect the fuel tank pressure sensor electrical connector.
4. Press down and rotate the fuel pressure sensor counterclockwise and remove from the fuel tank.
INSTALLATION
All fuel tanks
1. To install, reverse the removal procedure.
-
Carry out the evaporative emission system leak test.  See: Emission Control Systems/Evaporative Emissions System/Testing and
Inspection/Component Tests and General Diagnostics/Evaporative Emission System Leak Test
-
Carry out the evaporative emission repair verification drive cycle.  See: Emission Control Systems/Evaporative Emissions System/Testing and
Inspection/Component Tests and General Diagnostics/Evaporative Emission Repair Verification Drive Cycle
< PREV PAGE
NEXT PAGE >