< PREV PAGE
NEXT PAGE >
E 150 V8-4.6L SOHC VIN W (2004)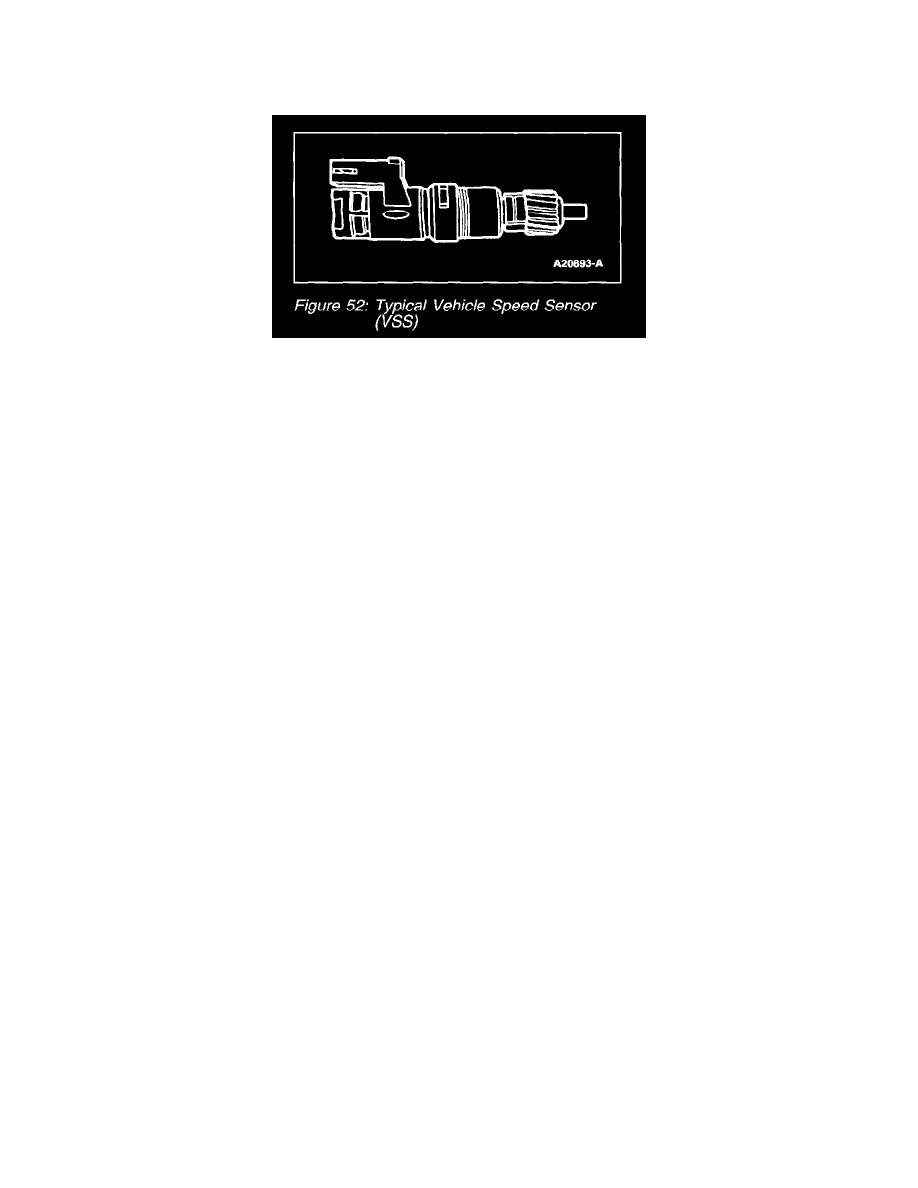 Vehicle Speed Sensor: Description and Operation
Vehicle Speed Sensor
VEHICLE SPEED SENSOR
Typical Vehicle Speed Sensor (VSS)
The vehicle speed sensor (VSS) (Figure 52) is a variable reluctance or Hall-effect sensor that generates a waveform with a frequency that is proportional
to the speed of the vehicle. If the vehicle is moving at a relatively low velocity, the sensor produces a signal with a low frequency. As the vehicle velocity
increases, the sensor generates a signal with a higher frequency. The PCM uses the frequency signal generated by the VSS (and other inputs) to control
such parameters as fuel injection, ignition control, transmission/transaxle shift scheduling and torque converter clutch scheduling.
< PREV PAGE
NEXT PAGE >