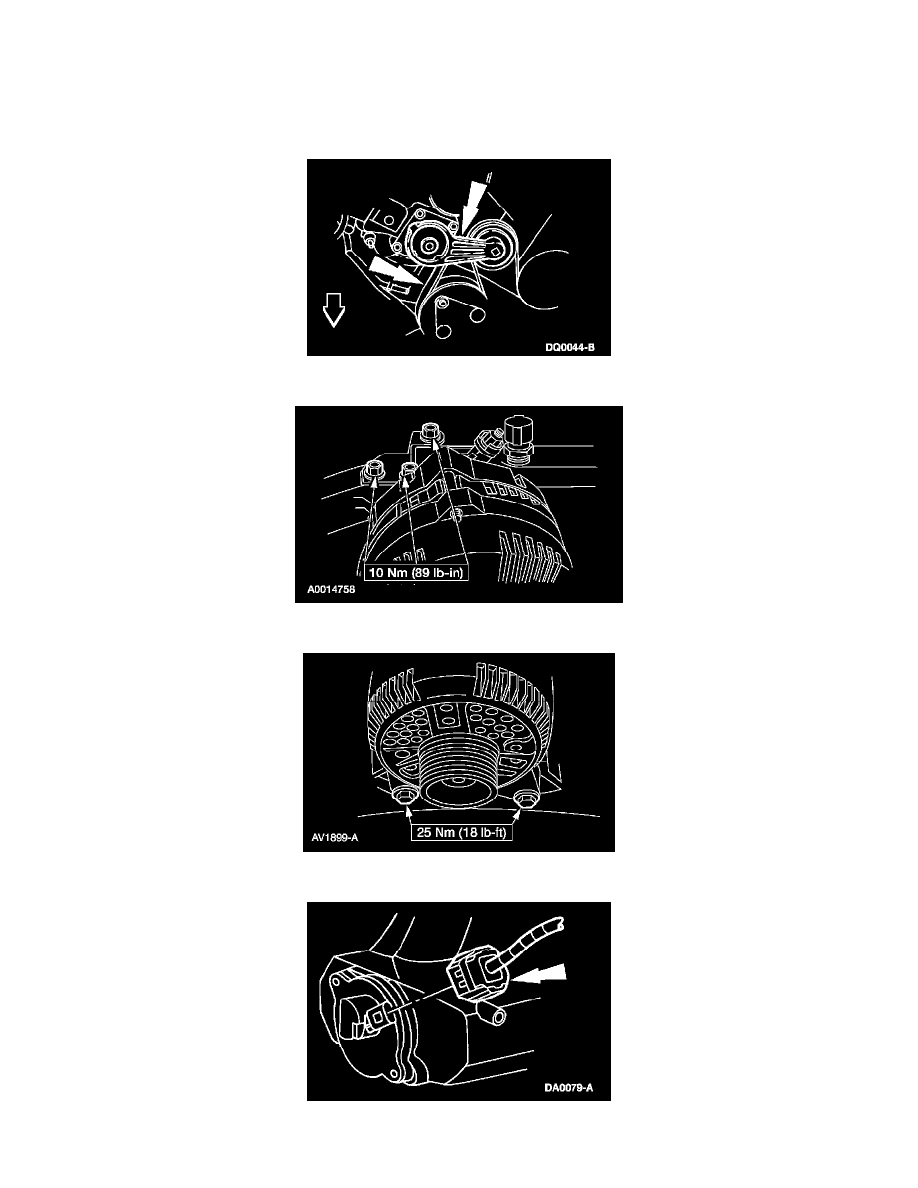 Engine Temperature Sensor: Service and Repair
CYLINDER HEAD TEMPERATURE (CHT) SENSOR
REMOVAL
1. Disconnect the battery ground cable.
2. Remove the air cleaner and bracket assembly.
3. Rotate the drive belt tensioner clockwise and remove the drive belt from the generator pulley.
4. Remove the bolts retaining the upper intake plenum to the generator mounting bracket.
5. Remove the lower mounting bolts and position the generator aside.
6. Disconnect the intake manifold-tuning valve (IMTV) connector.