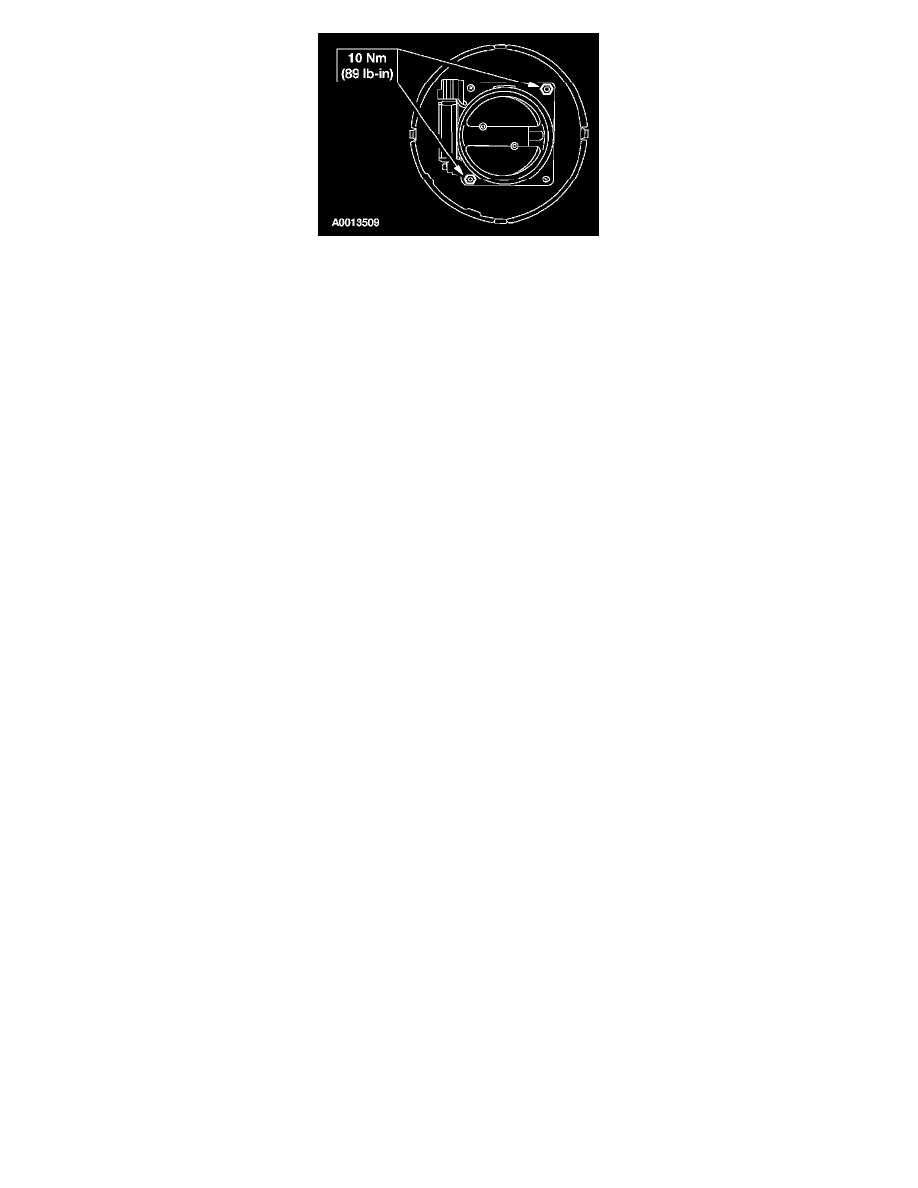 6. Remove the nuts and separate the MAF sensor from the MAF sensor plate.
INSTALLATION
1. CAUTION:  The grommet used to seal the engine air cleaner housing at the extension harness must be fully seated. Failure to do so will
result in unmetered air entering the engine.
NOTE:
-
Use the alignment notch to correctly align the inlet side and the outlet side of the engine air cleaner.
-
When reinstalling the mass air flow (MAF) sensor, make sure wires are not trapped behind MAF. Make sure electrical connector is pointing up
on installation.
To install, reverse the removal procedure.