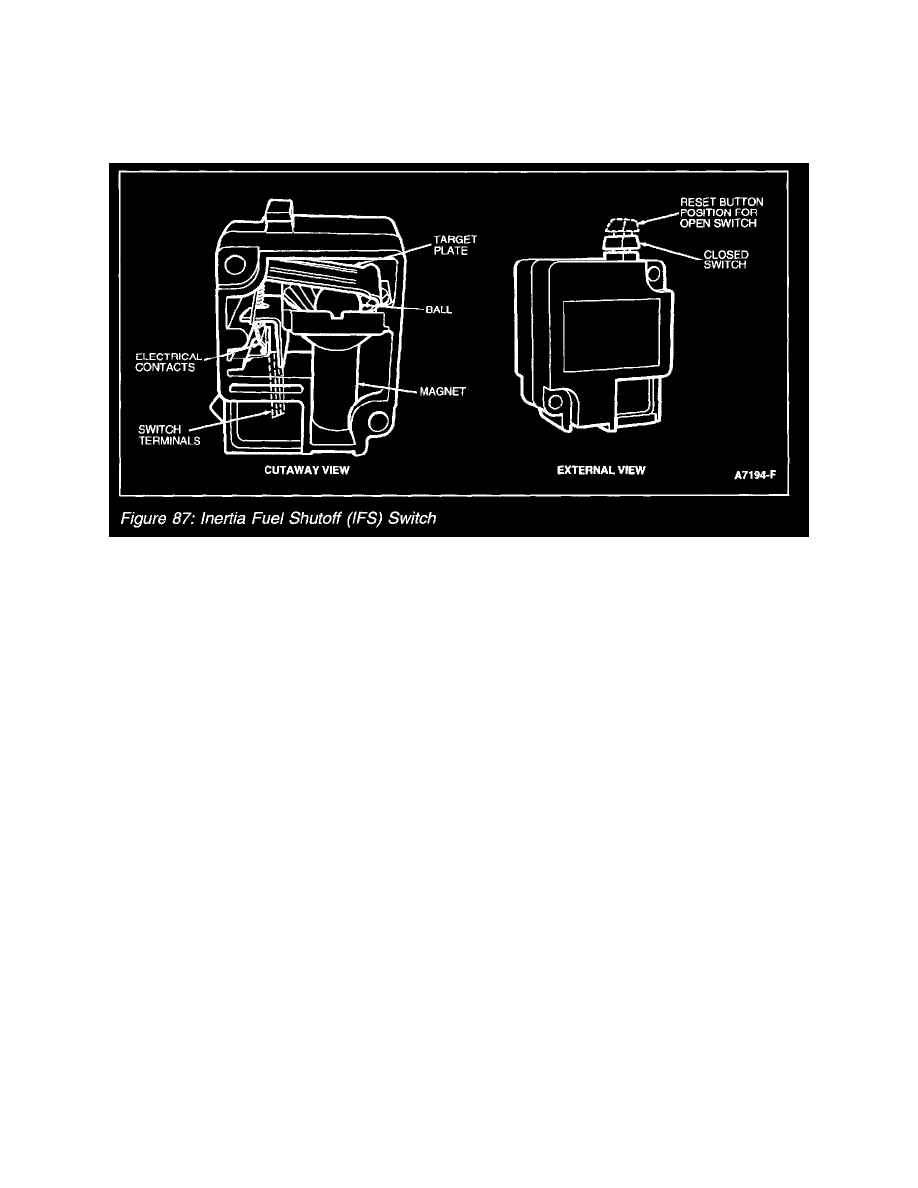 Inertia Fuel Shutoff Switch: Description and Operation
Natural Gas Fuel System
Inertia Fuel Shutoff (IFS) Switch Operation
Inertia Fuel Shutoff (IFS) Switch
Inertia Fuel Shutoff (IFS) Switch
The inertia fuel shutoff (IFS) switch (Figure 87) is used in conjunction with electric fuel close valves. The purpose of the IFS switch is to close the fuel
shut-off valves if a crash occurs. It consists of a steel ball held in place by a magnet. When a sharp impact occurs, the ball breaks loose from the magnet,
rolls up a conical ramp and strikes a target plate which opens the electrical contacts of the switch and closes the electric fuel shut-off valve. Once the
switch is open, it must be manually reset before restarting the vehicle. On some vehicles a fuel reset light illuminates. Refer to the Owner Guide for the
location of the IFS.
Inertia Fuel Shutoff (IFS) Switch Reset
RESET INSTRUCTIONS
1. Turn key off.
2. Check for natural gas leaks in the engine compartment.
3. NOTE:  In the closed position, the button can be depressed an additional 1.57 cm (1/16 inch) against a spring.
If no natural gas leak is apparent, reset the IFS by pushing the reset button on the top of the switch (refer to Owner Guide).
4. Turn key to on or start position for a few seconds, then off again.
5. WARNING:  If you smell natural gas at any time other than during fueling, do not reset the IFS switch.
Again, check for leaking natural gas.