< PREV PAGE
NEXT PAGE >
E 150 V8-4.6L SOHC VIN W (2004)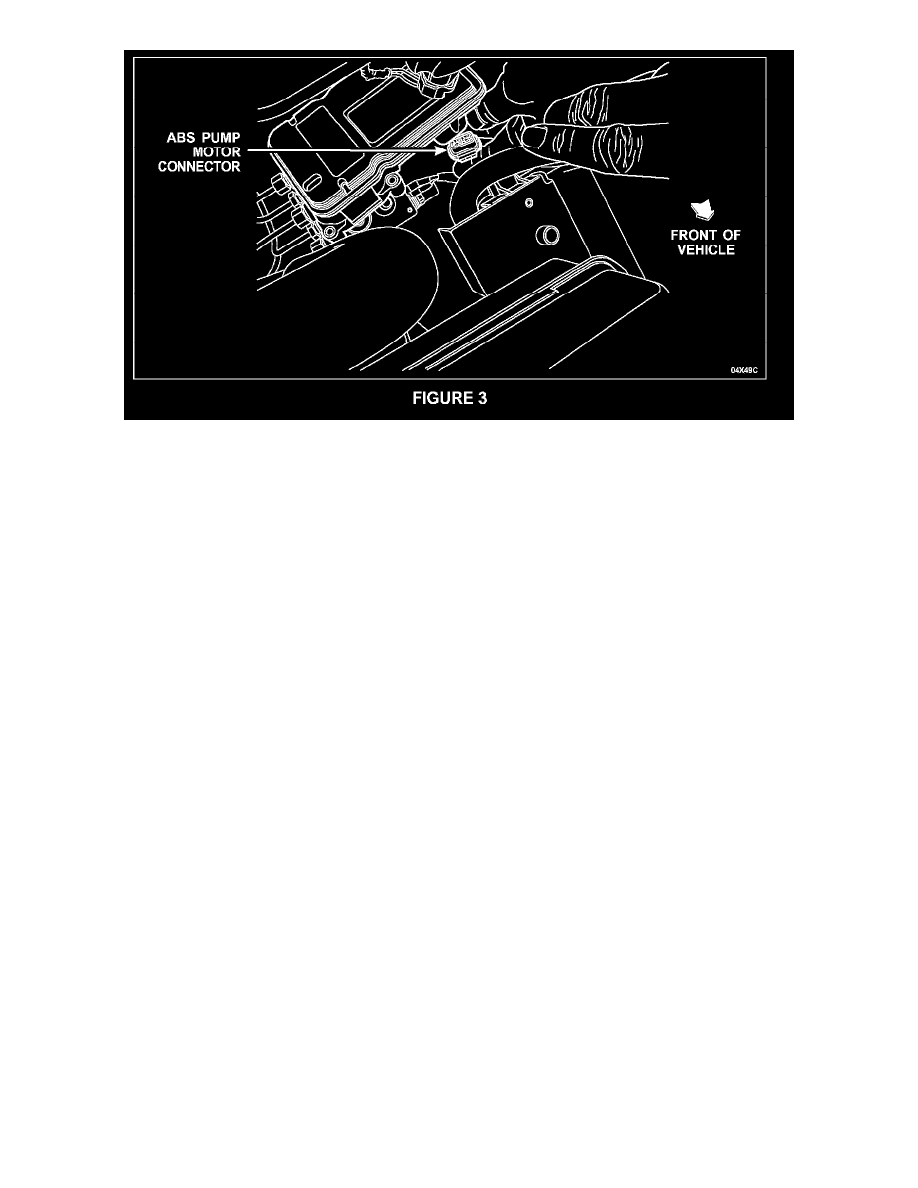 5.
Lift the module slightly and disconnect the ABS pump motor connector, then remove the module from the vehicle. See Figure 3.
INSTALLATION
1.
Position the new module above the HCU and connect the ABS pump motor connector.
2.
Carefully position the new module onto the HCU and install the four (4) screws. Tighten to 4 Nm (35 lb-in).
3.
Connect the module wire harness connector and engage the locktab.
4.
Position and install the radiator coolant reservoir. Tighten the three (3) screws to 12 Nm (106 lb-in).
NOTE:
The new ABS Module does not contain the suspect diode, therefore, the heat shield that may have been installed for Safety Recall 04S22 is no longer
required.
5.
Turn the ignition key to ON and verify the ABS indicator light on the instrument panel goes out after approximately five (5) seconds.
< PREV PAGE
NEXT PAGE >