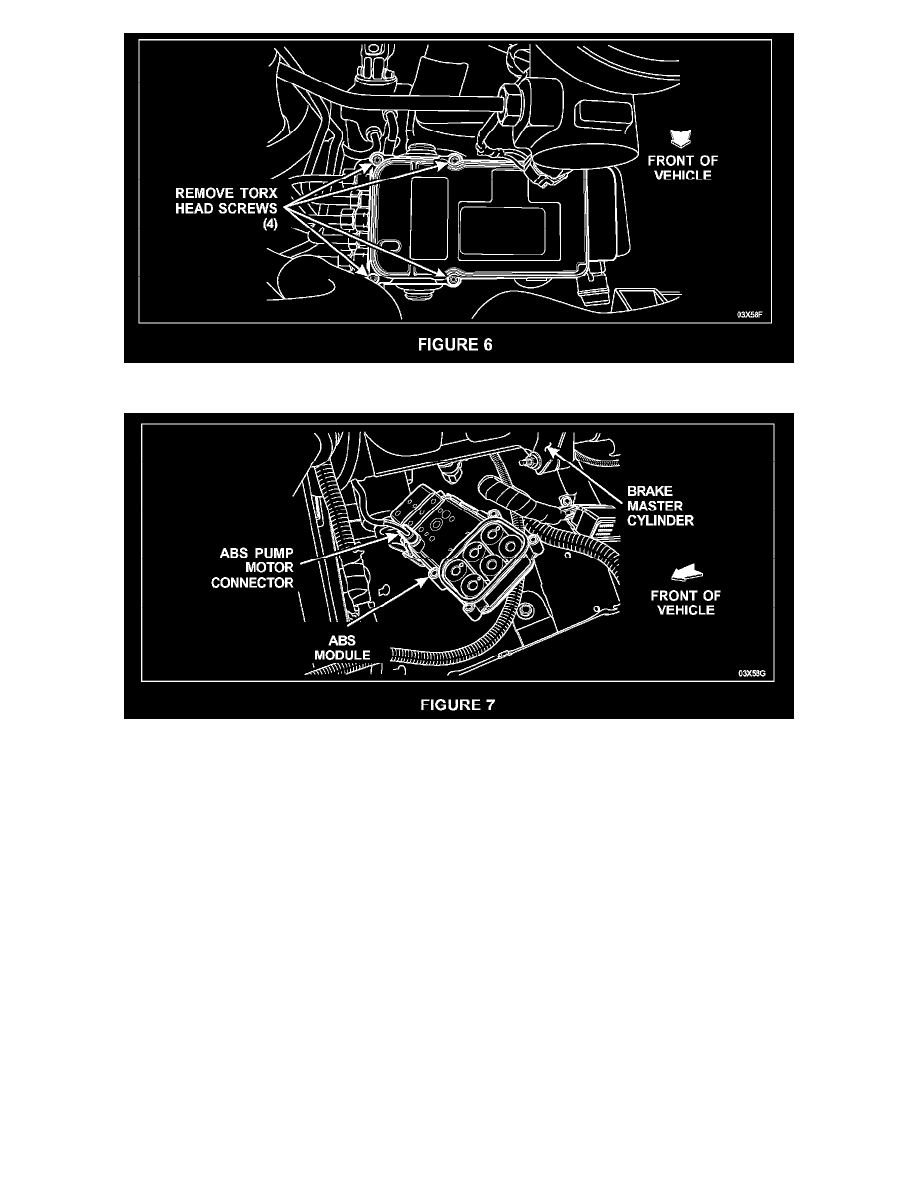 4.
Remove the four (4) Torx head screws securing the ABS module to the HCU. See Figure 6.
5.
Lift the module slightly and position it so you can access and disconnect the ABS pump motor connector. Then disconnect the pump motor and
remove the module from the vehicle. See Figure 7.
6.
Install the ABS Module heat shield as follows:
a)
Clean the top of the ABS module with the alcohol pad provided in the service kit.