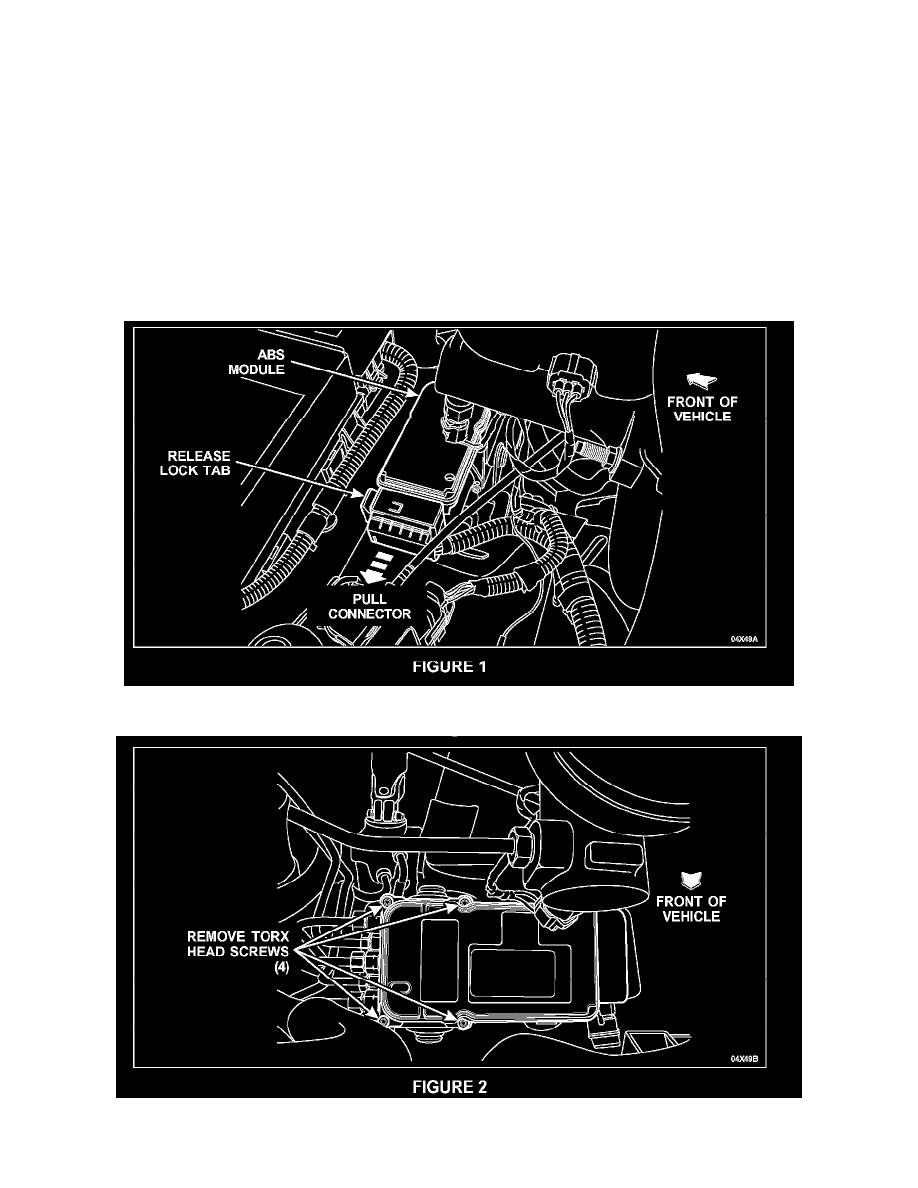 This program involves replacement of the ABS module. The module is secured to the ABS hydraulic control unit (HCU) located in the engine
compartment.
NOTE:
HCU removal is not required for module replacement.
REMOVAL
NOTE:
The new ABS Module does not contain the suspect diode, therefore, the heat shield that may have been installed for Safety Recall 04S22 is no longer
required.
1.
Remove the heat shield (if equipped).
2.
Remove the three (3) screws attaching the radiator coolant reservoir and position the reservoir aside.
3.
Disconnect the module wire harness connector by releasing the lock tab and pulling the connector from the module. See Figure 1.
4.
Remove the four (4) Torx head screws securing the module to the HCU. See Figure 2.