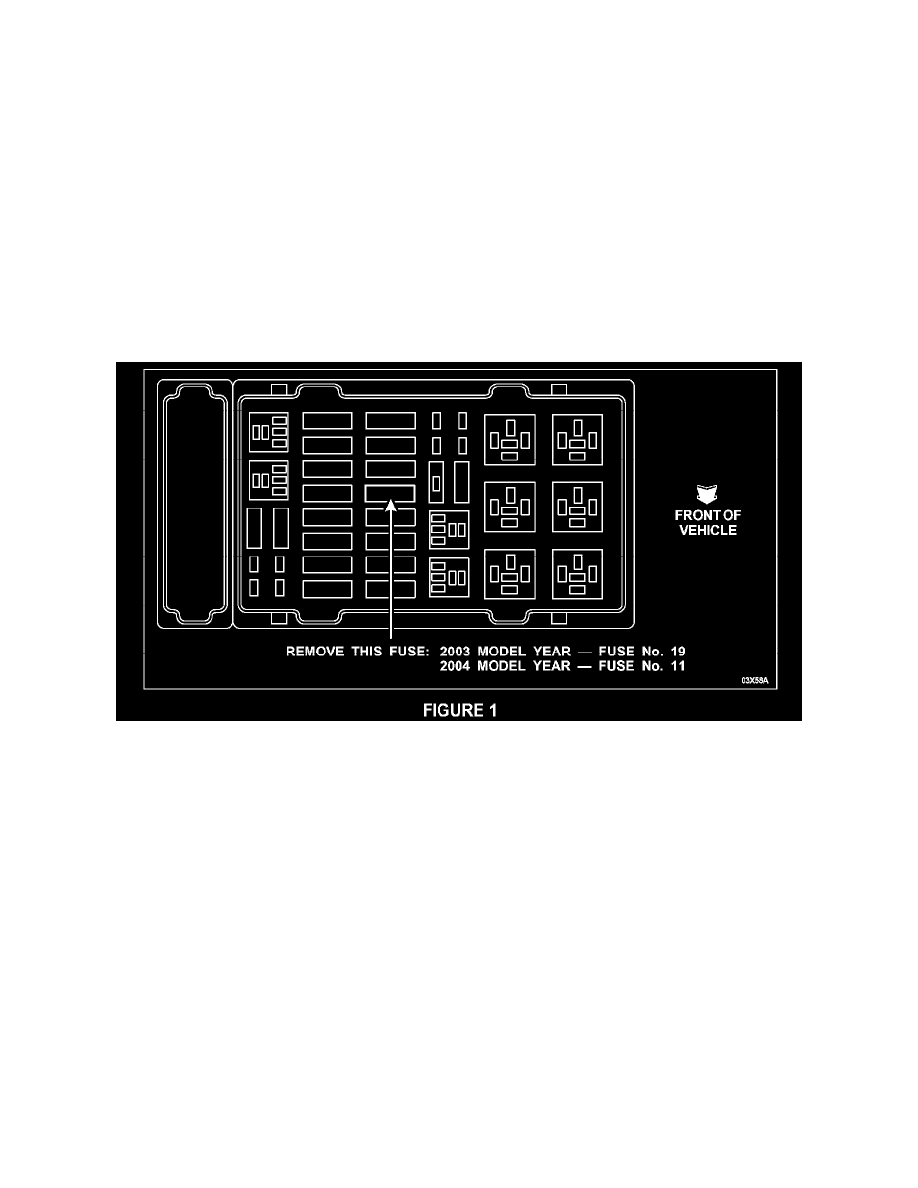 Follow the provisions of the Warranty and Policy Manual for "Parts Retention and Return Procedures."
EXCESS STOCK RETURN
Excess stock returned for credit must have been purchased from Ford Customer Service Division in accordance with Policy Procedure Bulletin 4000.
Attachment III - Technical Information
OVERVIEW
This program involves installing a heat shield onto the ABS Module, replacing a fuse and attaching labels in the Owner's Guide and on the power
distribution box (PDB) cover identifying the revised fuse amperage rating for the ABS Module circuit. For vehicles equipped with Hydro-boost, the ABS
module must be removed from the HCU in order to install the heat shield.
FUSE REPLACEMENT AND LABEL INSTALLATION - ALL AFFECTED VEHICLES
1.
Open the hood and remove the PDB cover.
2.
Locate and remove the 4 wheel anti-lock brake system (4WABS) 60 amp (blue) fuse.
NOTE:
On certain models, the PDB may be mounted opposite of how it is shown in Figure 1. Be sure to identify and replace the correct fuse.
NOTE:
Although the 2003 and 2004 PDB appear to be identical, the fuse locations have different numbers. See Figure 1.
3.
Install a new 30-amp (green) fuse in place of the original 60-amp (blue) fuse.
4.
Install the PDB cover.