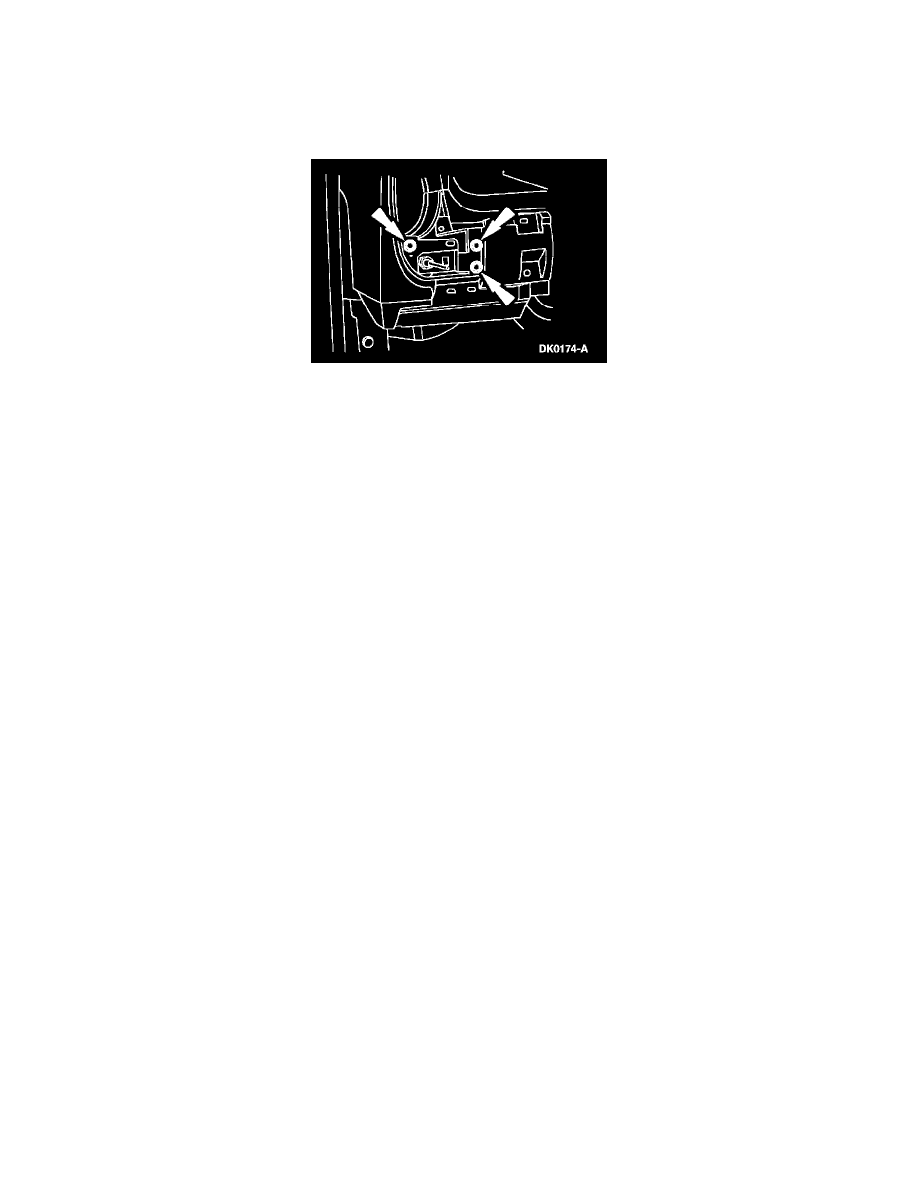 Headlamp Switch: Service and Repair
LAMP SWITCH - HEADLAMP
REMOVAL
1. Disconnect the battery.
2. Remove the instrument panel finish panel.
3. Remove the headlamp switch bolts.
4. Disconnect the electrical connector and remove the headlamp switch. 
INSTALLATION
1. NOTE:  When the battery is disconnected and reconnected, some abnormal drive symptoms may occur while the vehicle relearns its adaptive
strategy. The vehicle may need to be driven 16 km (10 mi) or more to relearn the strategy.
To install, reverse the removal procedure.