< PREV PAGE
NEXT PAGE >
E 150 V8-4.6L SOHC VIN W (2004)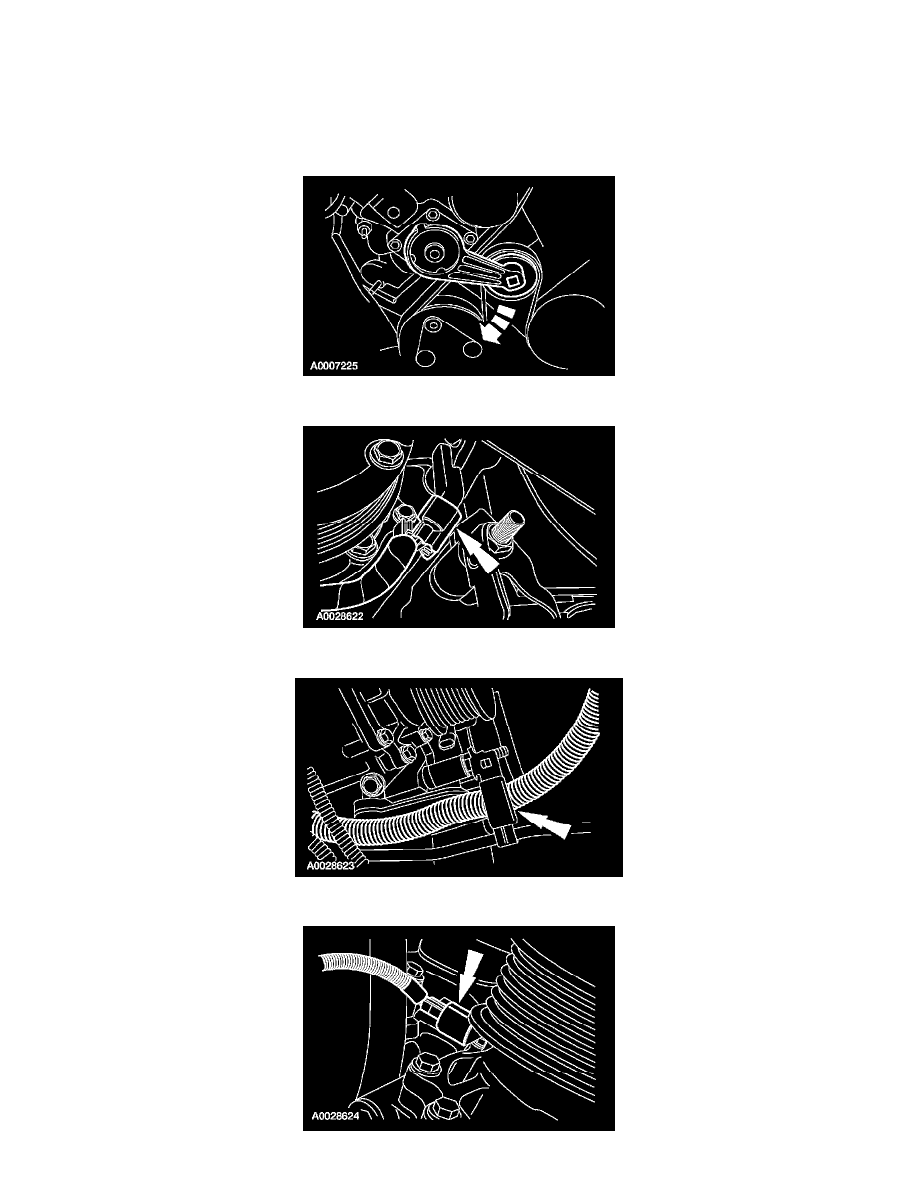 Crankshaft Position Sensor: Service and Repair
CRANKSHAFT POSITION (CKP) SENSOR
REMOVAL
1. Disconnect the battery ground cable.
2. Raise and support the vehicle.
3. Remove the splash shield.
4. Remove the accessory drive belt from the A/C compressor pulley.
5. Disconnect and detach the crankshaft position (CKP) sensor electrical connector and position the wiring harness aside.
6. Detach the wiring harness from the bracket.
< PREV PAGE
NEXT PAGE >