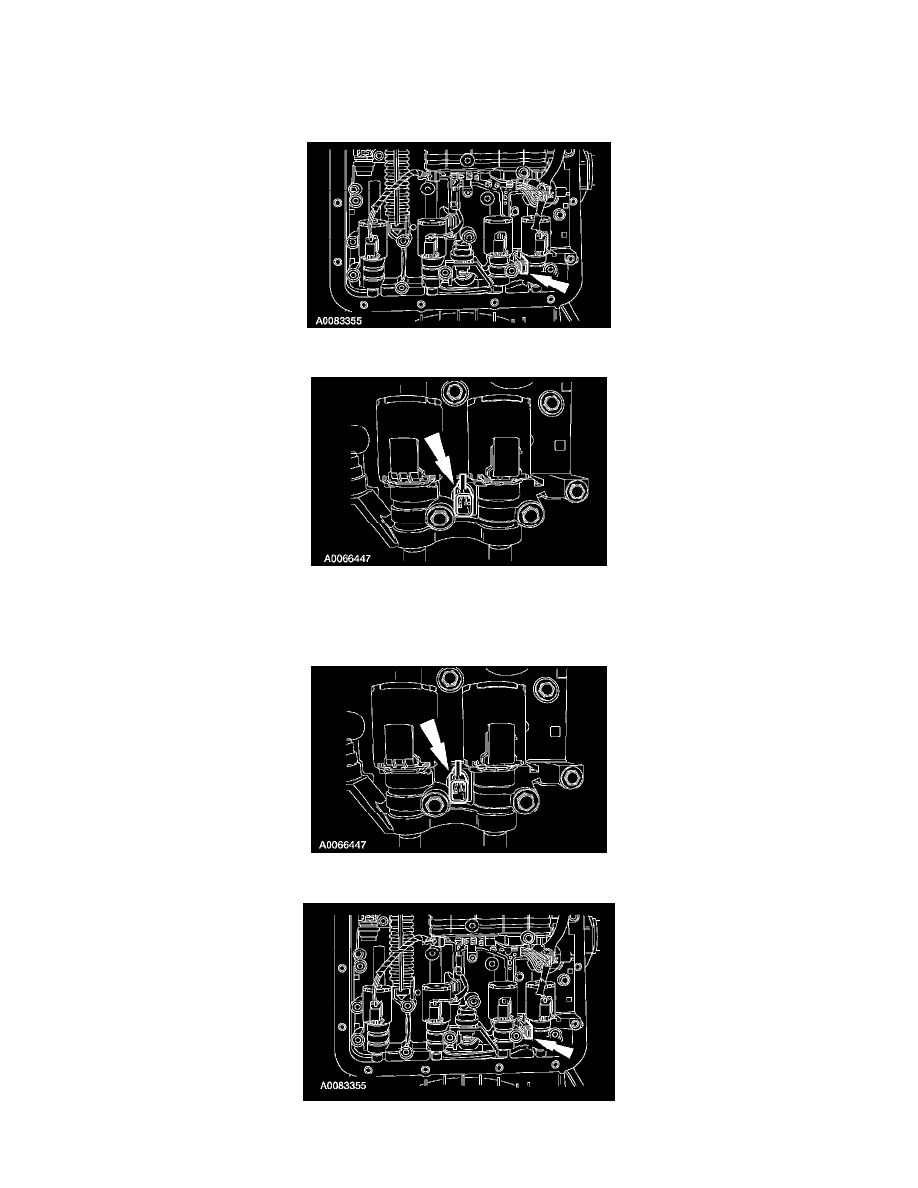 Transmission Temperature Sensor/Switch: Service and Repair
Transmission Fluid Temperature (TFT) Sensor
Removal
1. Remove the transmission fluid pan gasket and filter.
2. Disconnect the transmission fluid temperature (TFT) sensor electrical connector.
3. Press the tab, rotate the sensor counterclockwise and pull out.
4. Inspect the O-ring. If the O-ring is damaged install a new O-ring.
Installation
1. Lubricate and install a new TFT sensor. Make sure to slightly rotate the sensor to lock it in place.
2. Connect the TFT sensor electrical connector.